MOVIE RECOMMENDATIONS
SPECTRE (2015)
On a trail of a criminal syndicate called SPECTRE, James Bond discovers the source of his recent misfortunes. This edition of Bond features environmental scams, and a scary vision of a global surveillance network called Skynet that is highjacked by the bad guys.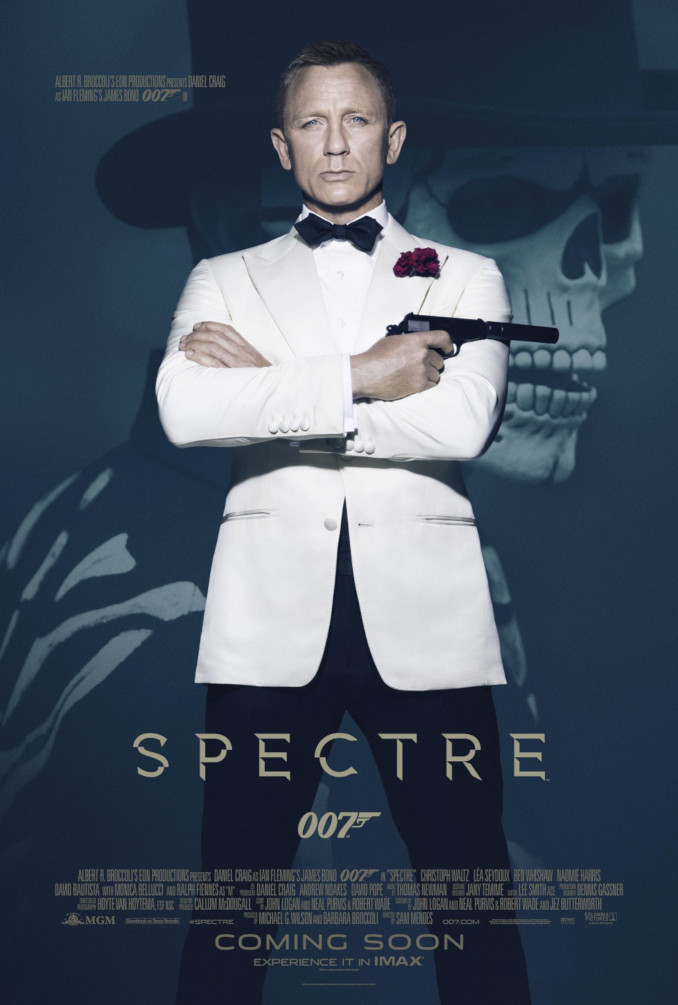 HANNA (2011)
A thriller, later spun-off into a TV show, is a combination of action and a coming of age story of a girl raised in the Arctic Circle wilderness by her father. The father anticipates a hunt for her by intelligence operatives, and he trains the girl in extreme survival skills. Hanna is now a perfect young assassin who has no illusions as to abilities of the organization that hunts her.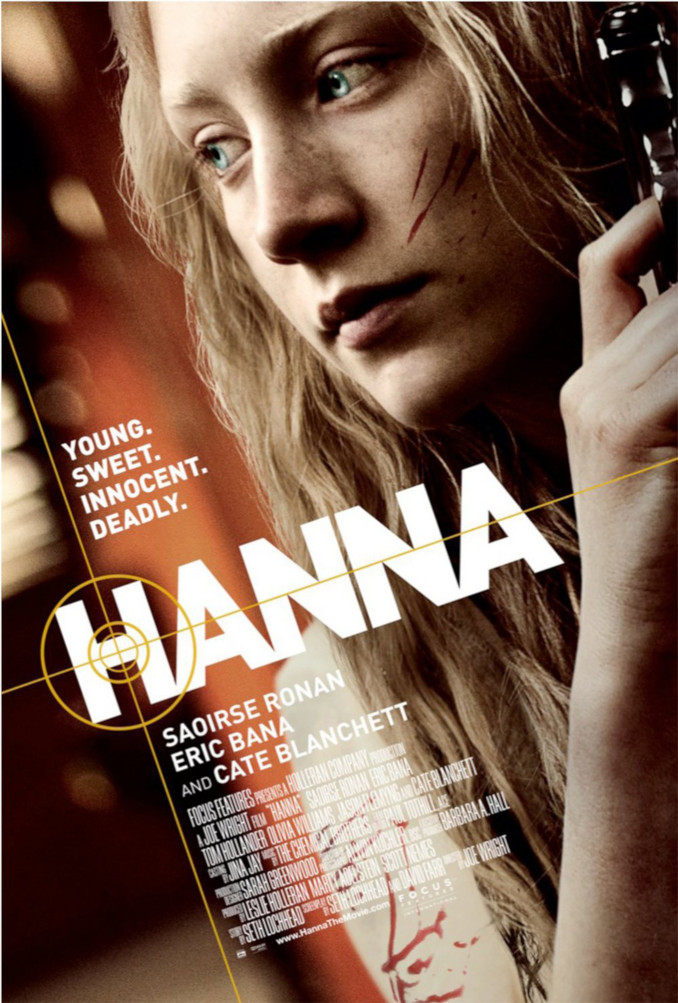 SNOWDEN (2016)
An account of Edward Snowden's life after he made a decision to release in mainstream media thousands of secret documents on NSA's illegal surveillance techniques. The movie is based on books The Inside Story of the World's Most Wanted Man by Luke Harding and Time of the Octopus by Anatoly Kucherena.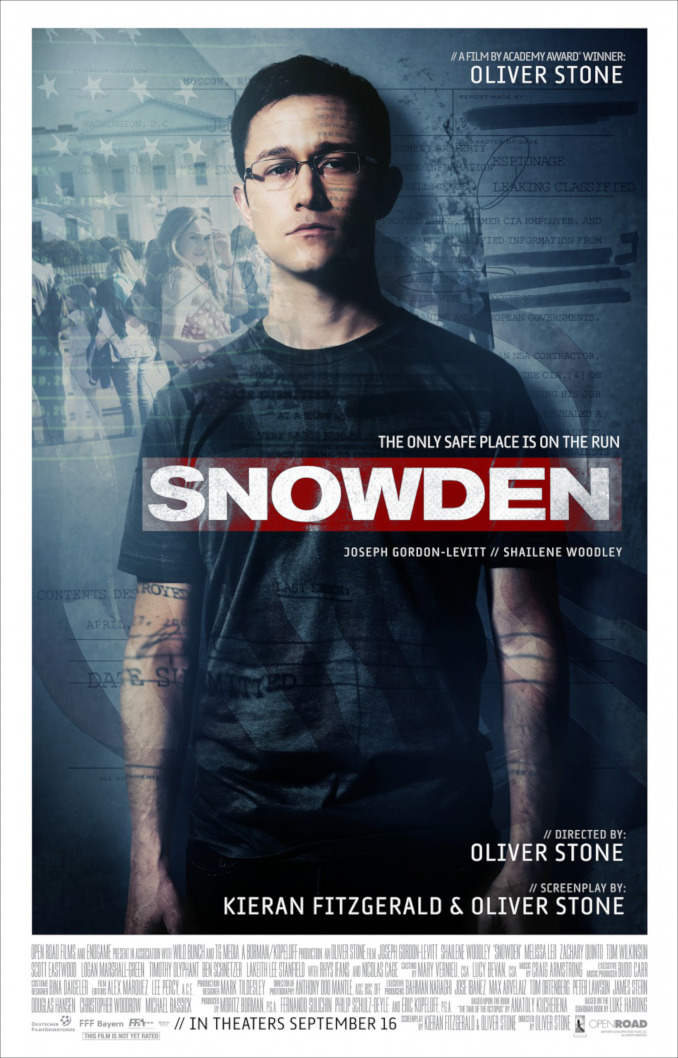 THE HUNGER GAMES (2012), The HUNGER GAMES: CACHING FIRE (2013) AND THE HUNGER GAMES: MOCKINGJAY (2014)
The trilogy of movies based on Young Adult books portraying a dystopia where every year selected young people are forced to participate in a survival game. The winner gets to live and to become a pa rt of the elite but when the games are won by Katniss, a girl who rebels against the system, the twelve districts of Panem rise in a revolution. An entertaining metaphor of a totalitarian state in action.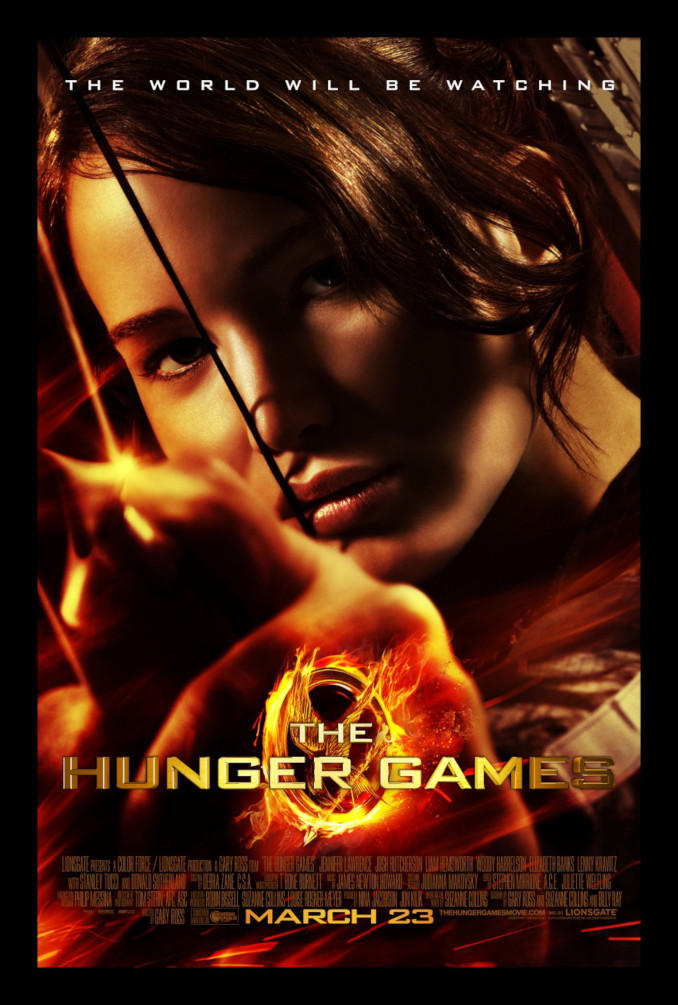 VICE (2018)
A very serious story of Dick Cheney's rise to an unbridled power told in a playful tone that the director Adam McKay (The Big Short) uses to make it easier to watch Cheney's political manipulation that allowed him to reshape both the US and the global geopolitics. Solari Report's choice for 2018 Movie of the Year.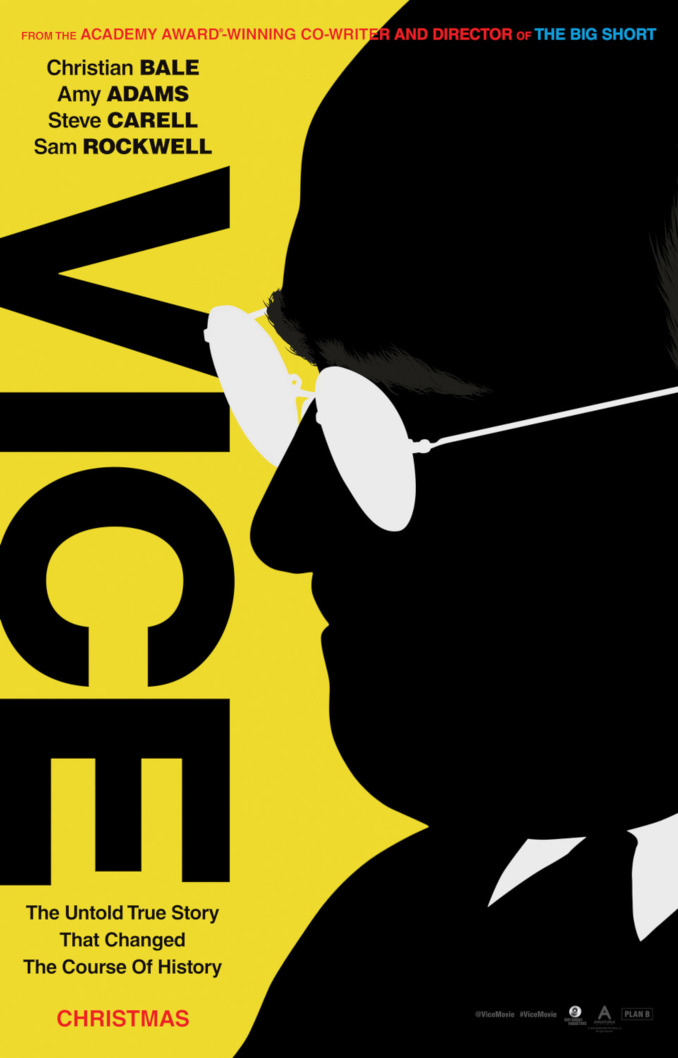 THE WHISTLEBLOWER (2010)
Directed by a woman (Larysa Kondracki) and featuring three female stars (Rachel Weisz, Monica Bellucci and Vanessa Redgrave), it's a true story of Kathryn Bolkovac, a policewoman from Nebraska who served as a UN peacekeeper in post-war Bosnia. When she encountered sex trafficking, rape and abuse of local women by the UN personnel and military, her whistleblowing account resulted in an international scandal. Predictably, she her career at the UN was over too.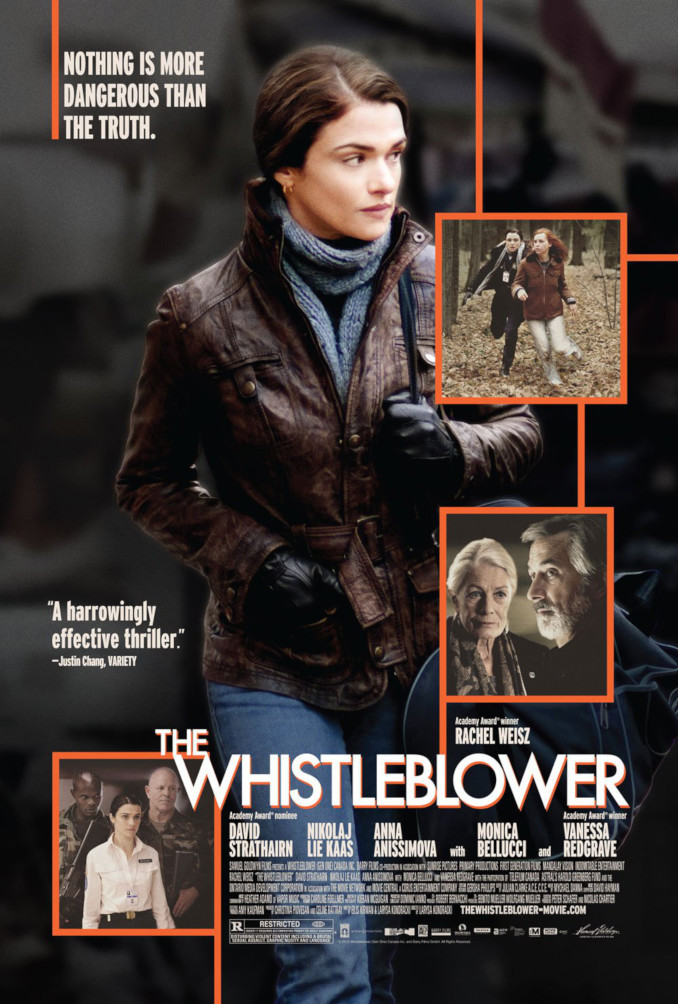 THE EQUALIZER 2 (2018)
A sequel to 2014 movie starring Denzel Washington as Robert McCall, an ex-CIA Black Ops operative who tries to live a normal life in-between some vigilante action to help people in trouble. McCall's considerable fighting skills and his thirst for justice get revved up when his friend Susan (Melissa Leo) gets brutally murdered and McCall enters a warpath.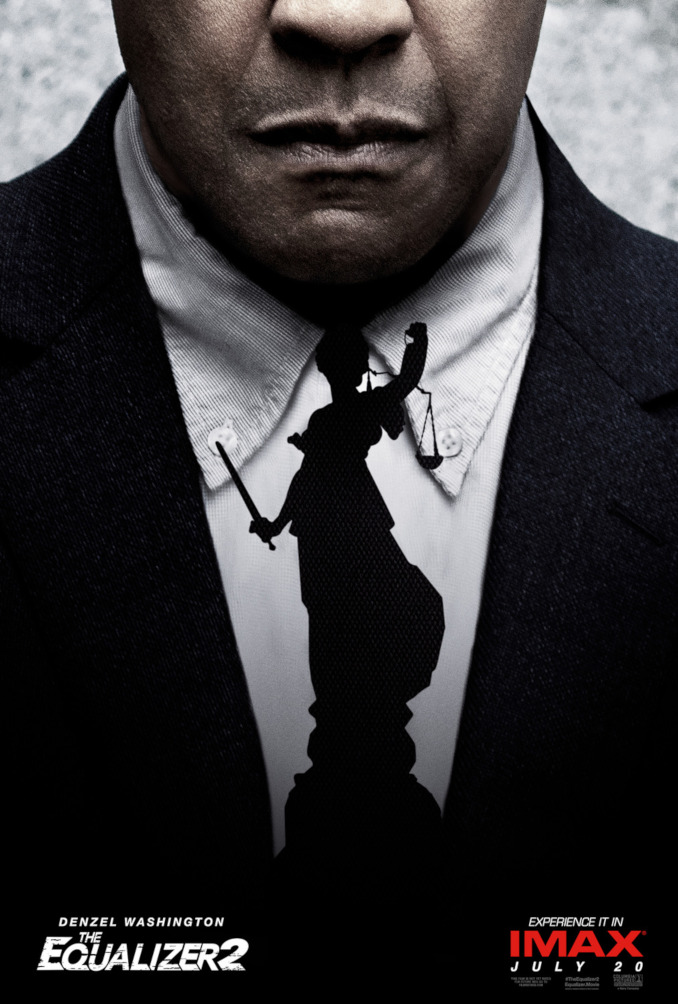 OFFICIAL SECRETS (2019)
Katharine Gun was a British intelligence whistleblower who leaked to The Observer newspaper a memo detailing a US/UK spy operation against members of the UN Security Council at the beginning of the Iraq war. Keira Knightley portrays Gun in this movie detailing legal battles in both governments, and the dangers that both the press and the whistleblower herself faced when exposing dangerous truths.
ANGEL HAS FALLEN (2019)
The third installment of the adventures of a Secret Service Agent Mike Banning (Gerard Butler) who used to protect US presidents from assassination attempts but this time he finds himself accused of actually attempting to harm POTUS. While the plot is mainly geared towards the maximum mayhem on screen, there is a theme of government contractors whose commercialized approach to governance is the source of abuse of power.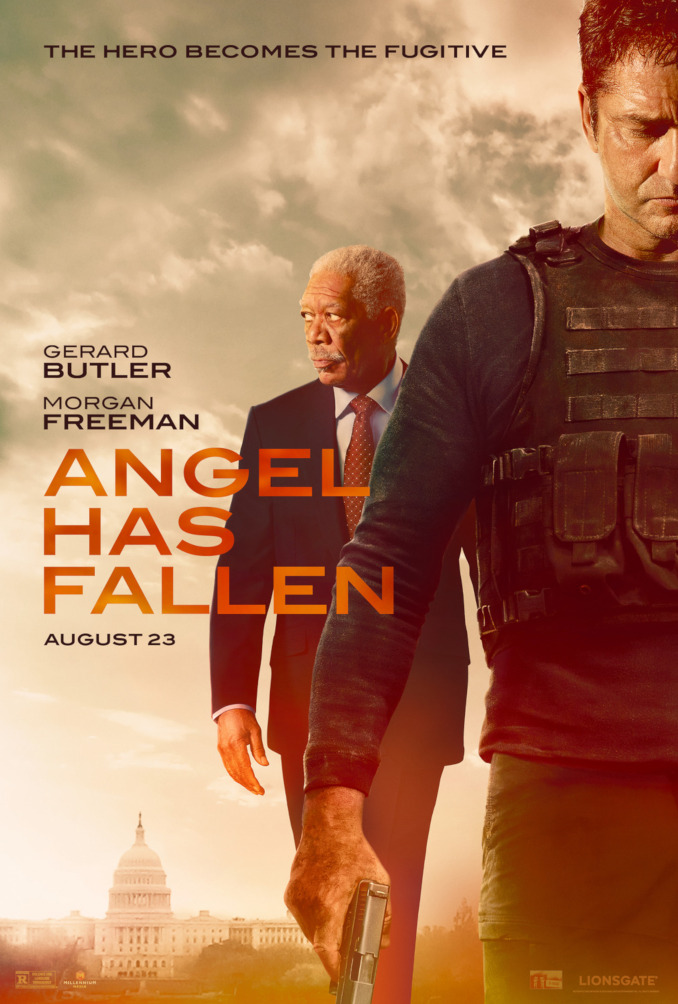 Previously Recommended Movies:
JASON BOURNE (2016)
In the fifth installment of the franchise, Matt Damon is back as Bourne, a special ops expert who is on a run again, drawn out of his hiding by revelations of his family past. You can tell how the real world has progressed since the first movie's setting – terrorism and surveillance look here like facts of daily life rather than something unusual. Alicia Vikander is also an interesting character as a millennial operative at ease in the digital world.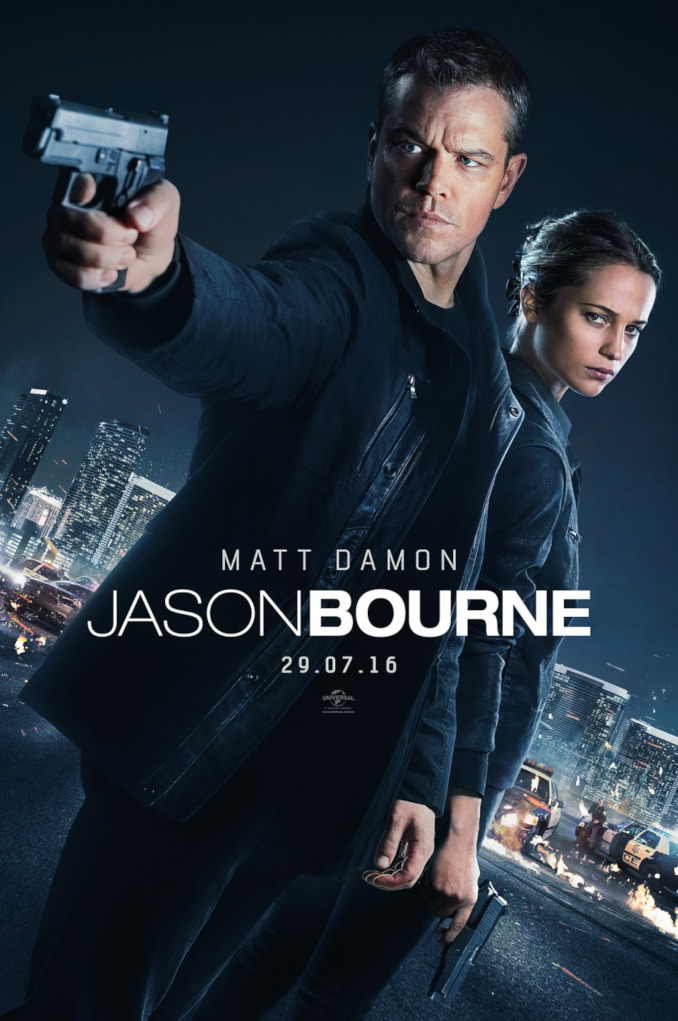 THE MANCHURIAN CANDIDATE (2004)
A remake of the 1964 Frank Sinatra classic, this 2004 version stars Denzel Washington and Meryl Streep in an updated military conspiracy story about the soldiers in the midst of the Gulf War, who are kidnapped and brainwashed for sinister purposes.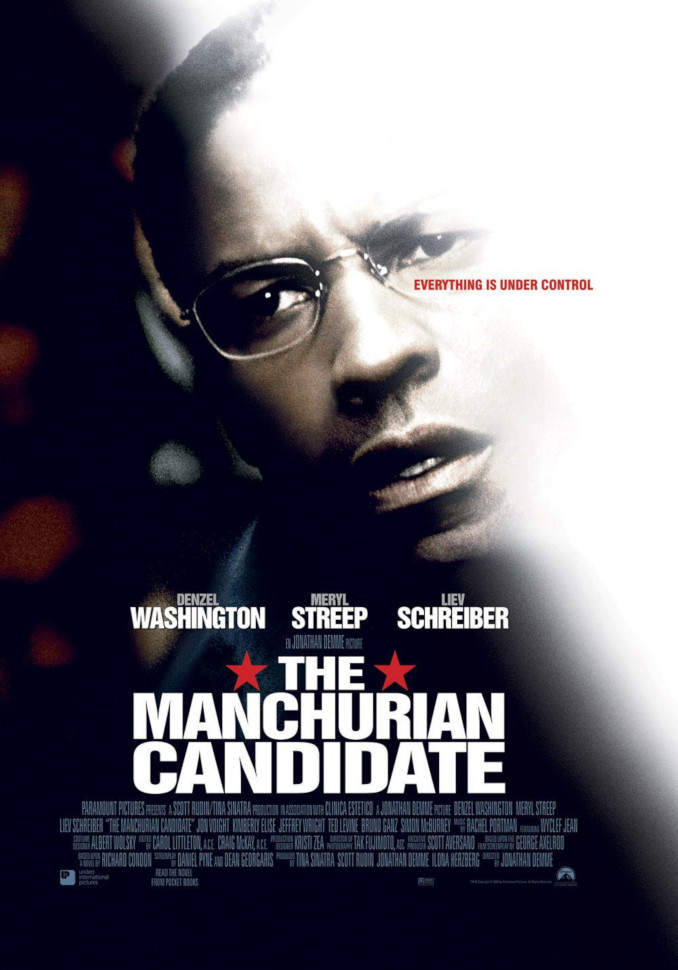 THEY LIVE (1988)
John Carpenter's classic about a drifter who discovers a pair of sunglasses that allow him to see that aliens have taken over the Earth. The world is run by ghouls in business suits amongst billboards with subliminal messages. A fun idea at Halloween, no so much during the rest of the year…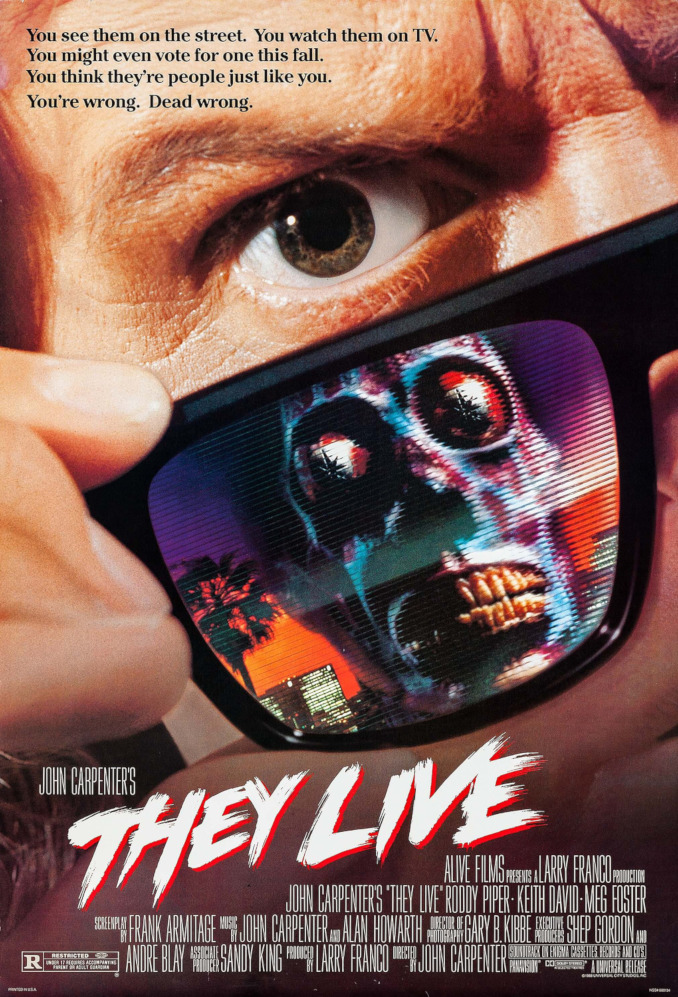 KINGSMAN: THE SECRET SERVICE (2014)
A London spy organization recruits a naïve street kid just as a global threat emerges from a twisted tech genius. Watch chip implants, cell phones steering the population, and adults who break out into inexplicable mass brawls.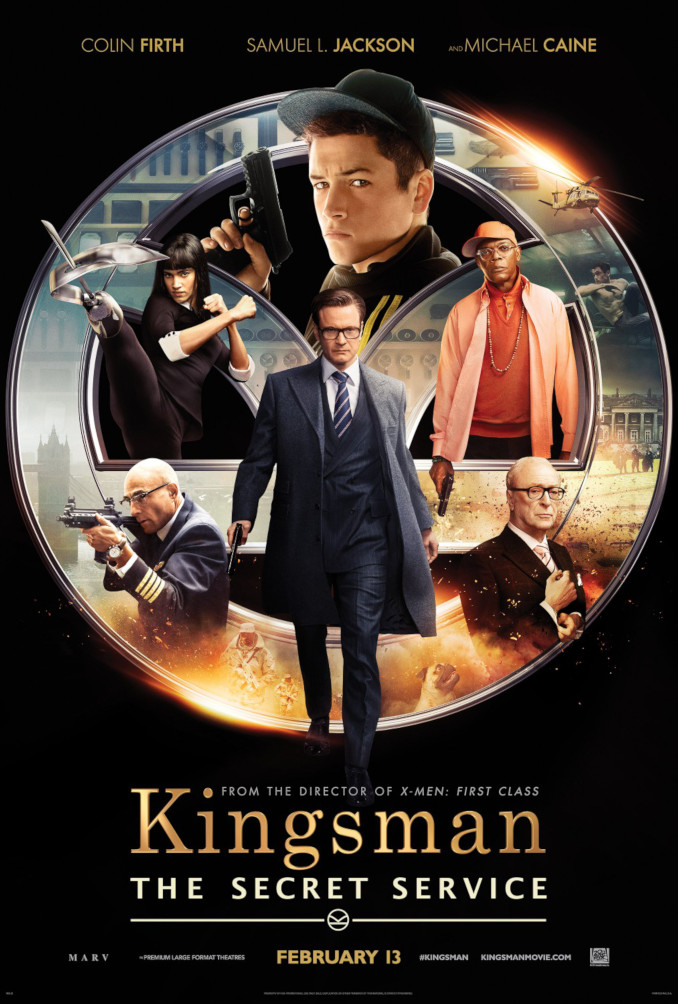 CELL (2016)
At the Boston airport, Clay (John Cusack) witnesses a scene of chaotic mayhem when an electronic pulse turns hundreds of cell phone users into zombie-like killers.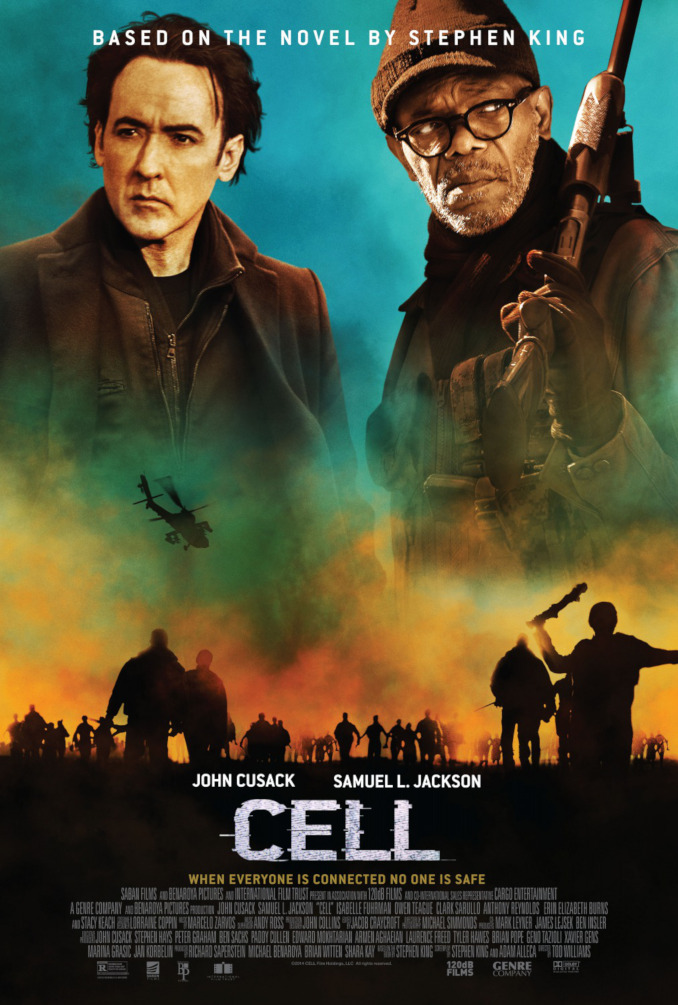 KILL THE MESSENGER (2014)
True story of journalist Gary Webb who in the mid-1990s uncovered the CIA's role in importing huge amounts of cocaine into the ghettos across the country to raise money for the Nicaraguan Contras' rebel army. Webb went public with his evidence and experienced a vicious smear campaign fueled by the CIA, finding himself defending his integrity, his family, and his life.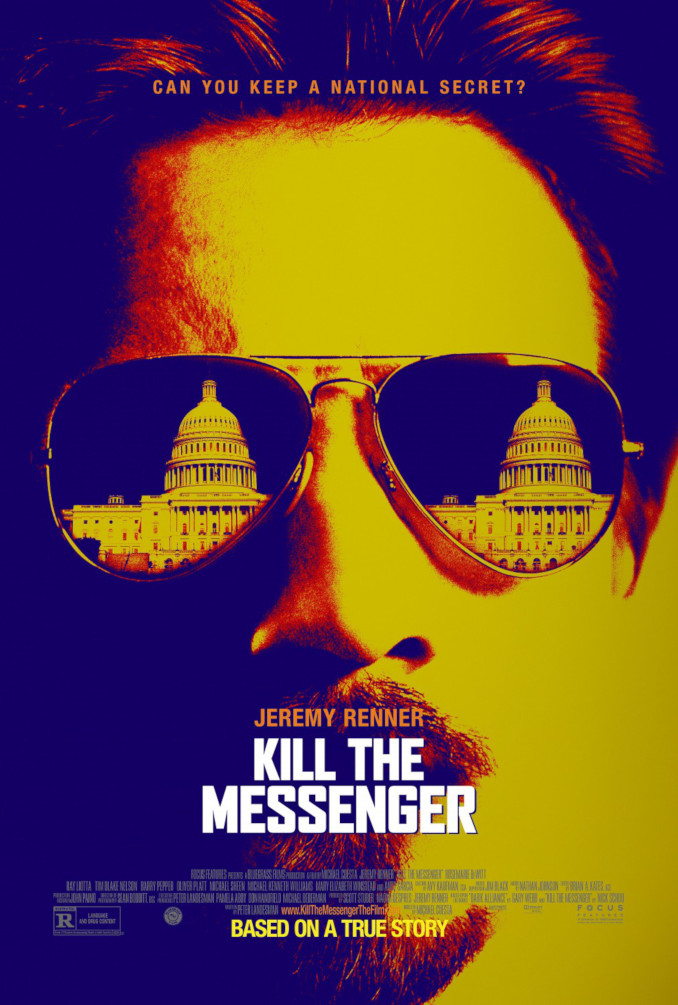 EYES WIDE SHUT (1999)
Stanley Kubrick's last masterpiece with Tom Cruise and Nicole Kidman as a couple who embark on sexual and moral discovery. The doctors' one-night odyssey takes him into the world of secret societies he did not even suspect of existing in modern day New York. The movie's release was a 1999 scandal due to its overt sexual scenes that were only available in the international version of the movie.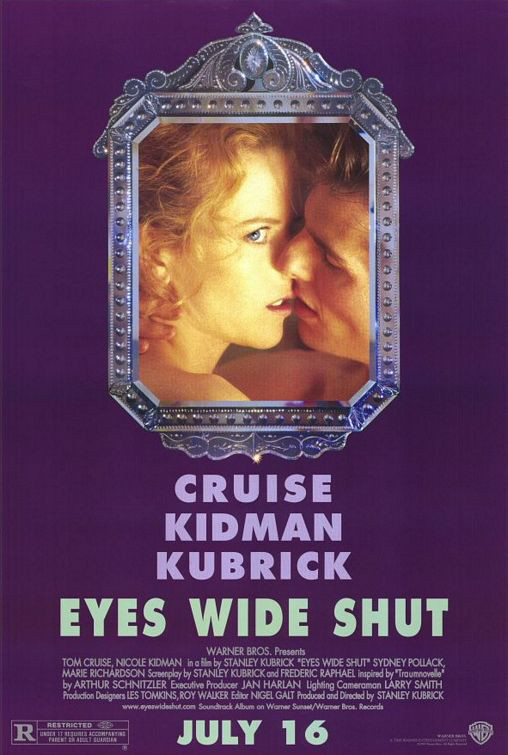 THE INTERNATIONAL (2009)
An Interpol agent attempts to expose a major bank's role in an international arm's dealing. We get to watch war, arms dealing, a corrupt global banking system, and Clive Owen.
THE INTERNATIONAL It's About Debt Control scene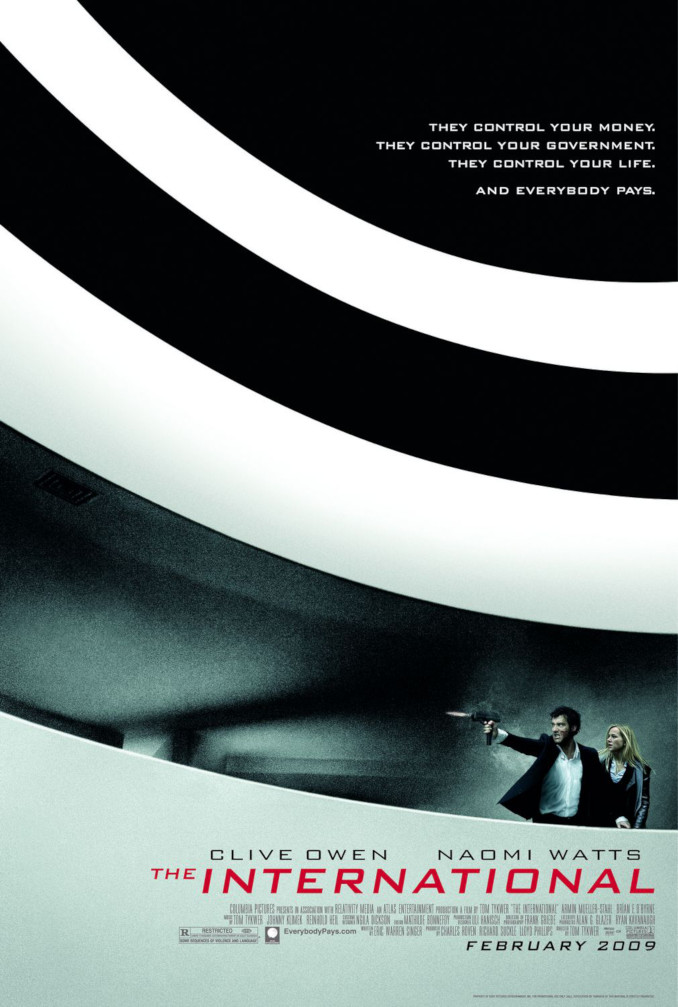 LA FEMME NIKITA (1990 FRENCH MOVIE)
This original French classic that inspired a US movie remake and two TV series, is a stylish story of a convicted felon who is trained by her government to be an assassin with no rights other than to kill to order.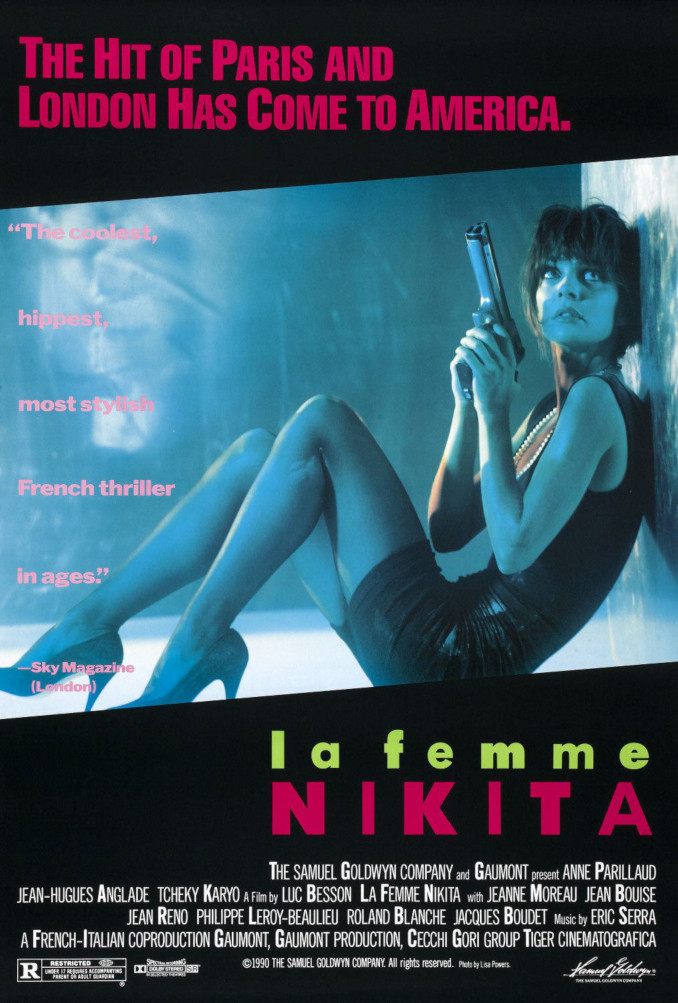 MARGIN CALL (2011)
While the official description – "the story follows key people at an investment bank, over a 24-hour period, during the early stages of the 2008 financial crisis" – could not be duller, it is actually a fascinating insight into the Lehman Brothers collapse and the 2008 bank wipe out.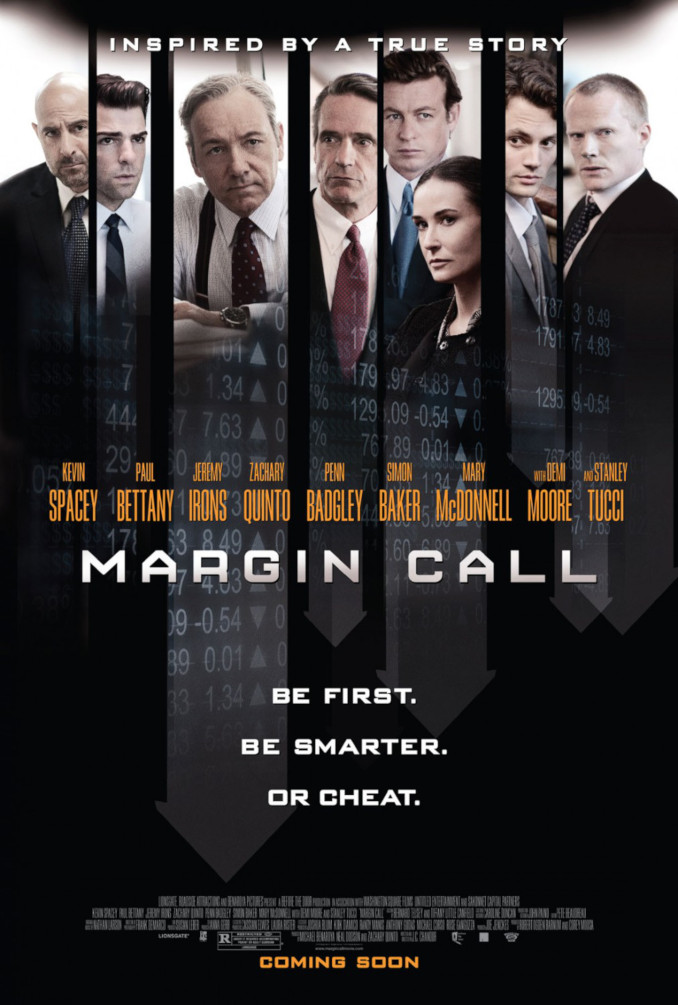 WAG THE DOG (1997)
To cover up a presidential sex scandal just before an election, a White House spin doctor (Robert de Niro) hires a Hollywood producer (Dustin Hoffman) to fabricate a war with Albania by creating some convincing footage. The movie was released in December 1997 – one month before Bill Clinton's Lewinsky scandal broke.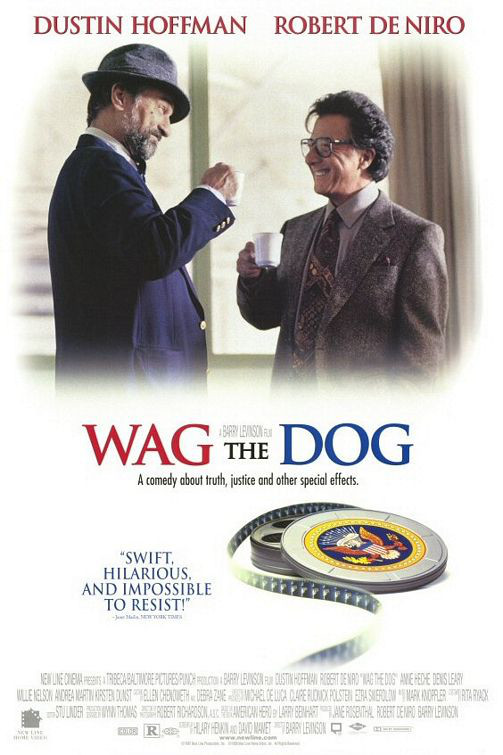 ENEMY OF THE STATE (1998)
An ordinary man becomes a target when he accidentally receives key evidence to a serious, politically motivated crime. When you look at this 1998 classic on NSA surveillance and watch the tools they used then, imagine what do they have now.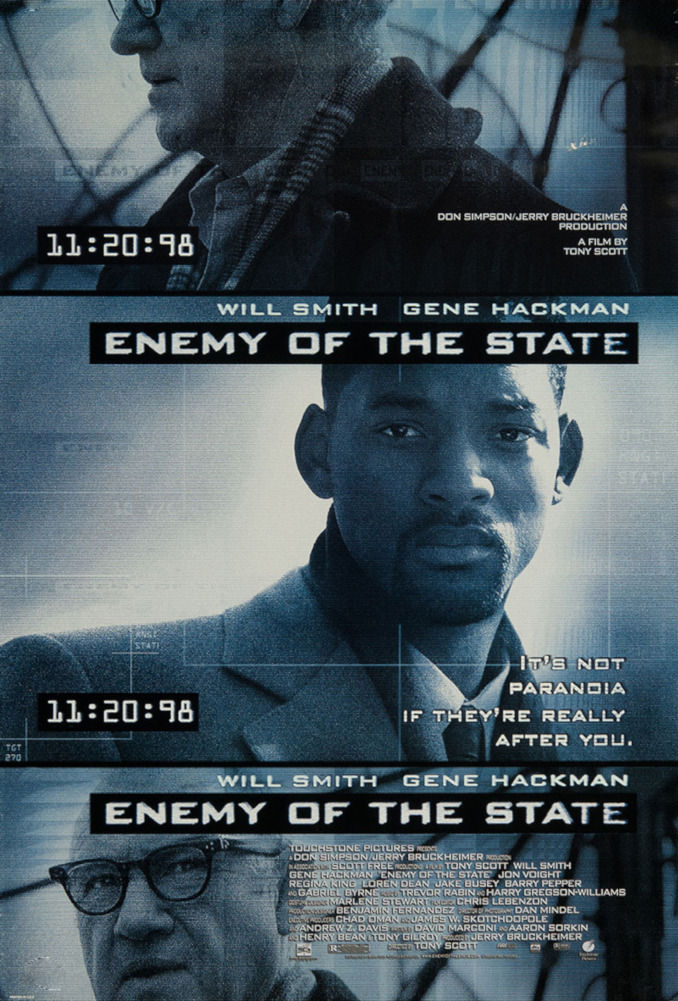 THE GODFATHER – PARTS I (1972), II (1974) AND III (1990)
An Oscar-winning masterpiece saga. The best description ever of the American organized crime from the turn of the century to 1979 and the relationship between the US government, the Catholic church and crime empires.
Godfather Part I
Marlon Brando won an Oscar for his role as Vito Corleone, an aging patriarch of an organized crime dynasty who transfers his clandestine empire to his reluctant son Michael. A story of the Mafia's transformation from the Prohibition era liquor smuggling into gambling, union racketeering and protection schemes.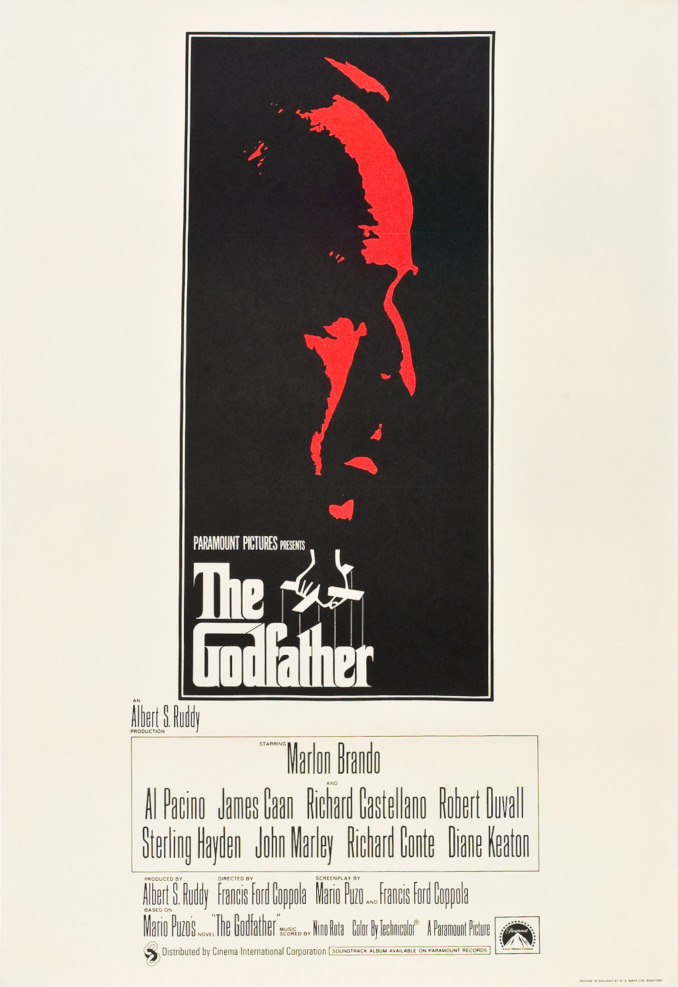 Godfather Part II
The early life of Vito Corleone in 1920s New York, juxtaposed with his son's expansion of the family crime empire in 1960's.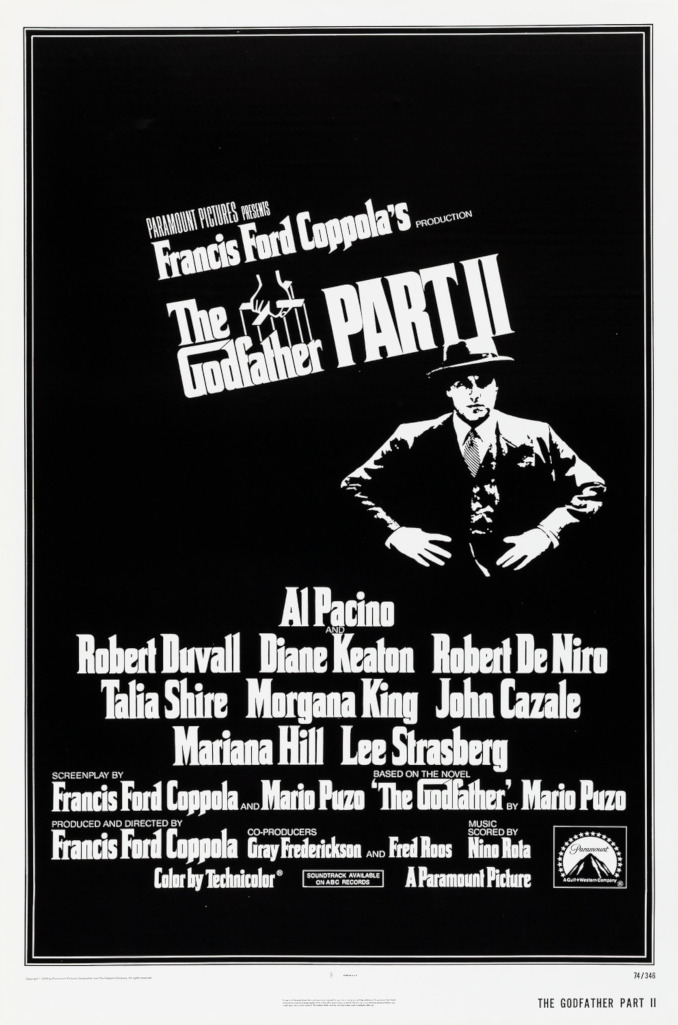 The Godfather Part III
The last installment of the trilogy takes place in 1979 when aging Mafia don Michael Corleone is determined to legitimize his businesses and ensure the generational transition. Vatican is one of his business partners.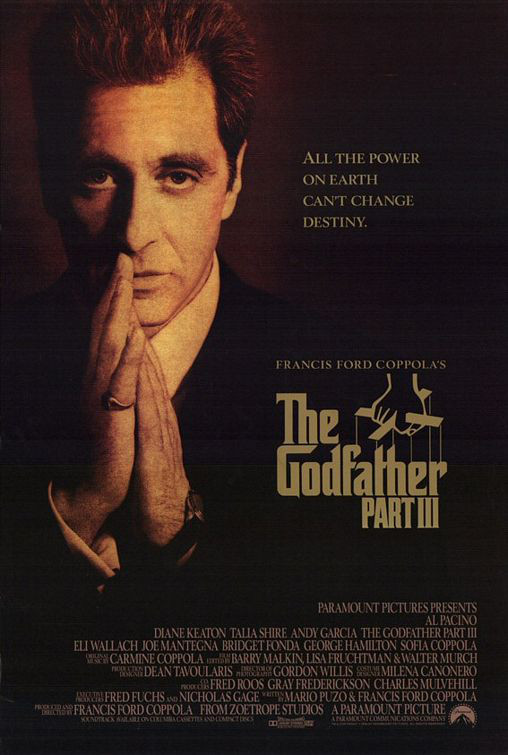 TV SERIES:
YELLOWSTONE (2018-)
A land wars saga starring Kevin Costner as a Montana rancher trying to protect his land from those encroaching his property.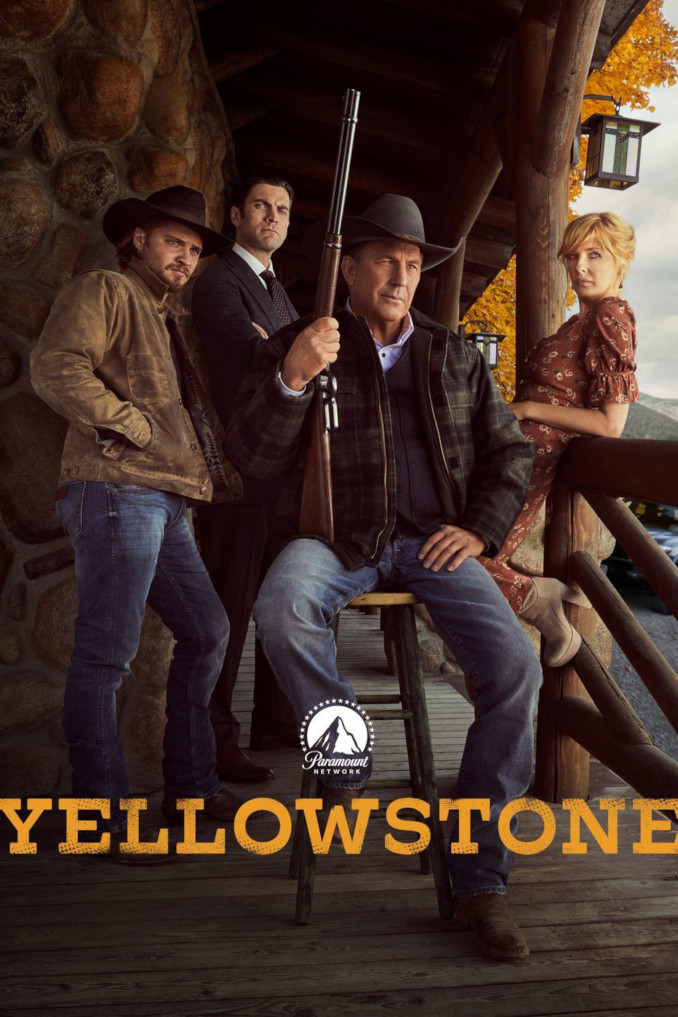 DEEP STATE (2018-)
In the first season the show starred Mark Strong as an MI6 operative has to come out retirement to do a "clean up" job in Teheran. The second season is also set up in the Middle East. Both focus on the ruthless way various national secret services use assassinations and blackmail both towards their own assets and any targets they choose.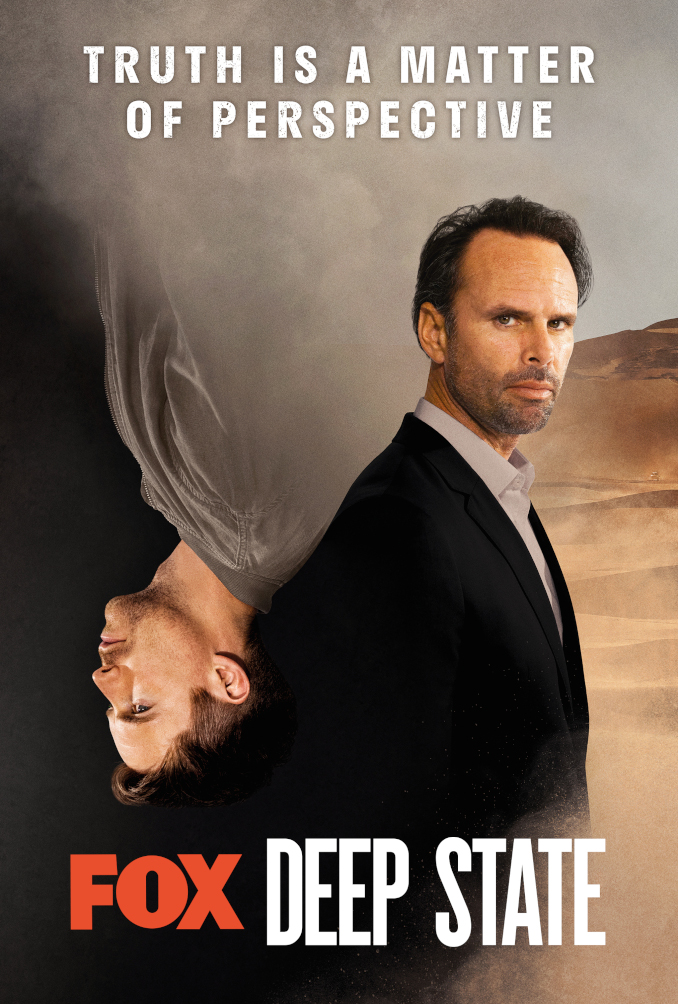 PINE GAP (2018)
Pine Gap is a closely guarded listening station located near Alice Springs and used by the US intelligence. The Australian miniseries explores this country's close alliance with the US. against a backdrop of some security breaches at Pine Gap, the Chinese government influence, and the American attempts to control Australian politics.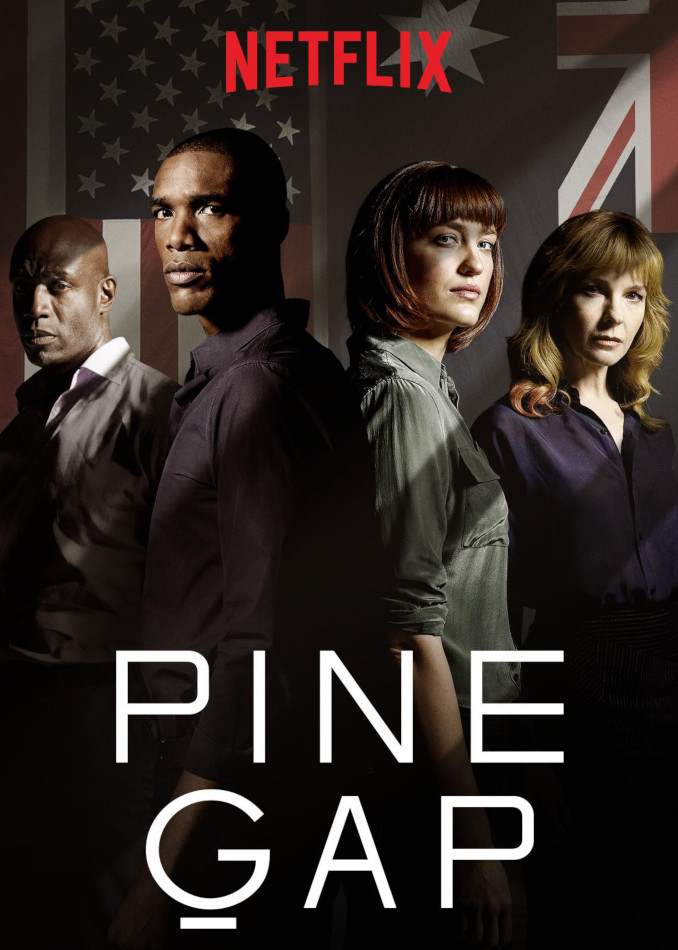 GAME OF THRONES (2011-2019)
One of the most popular series of all times, Game of Thrones is based on George R. Martin fantasy saga of medieval knights, castles and dragons that deals with betrayal, political alliances, murderous power struggles, a planet-sized encroachment of the unstoppable White Walkers army (generally considered a metaphor of climate change). 8 seasons and over 70 episodes of political games, epic battles and individual struggles for dominance or survivial.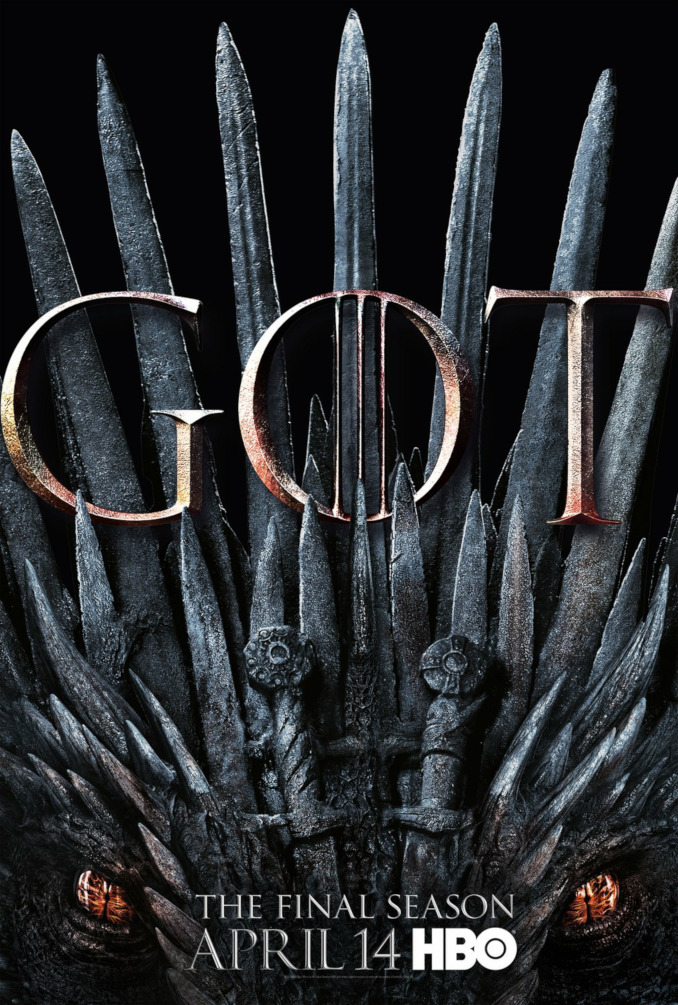 Previously Recommended TV Shows:
THE WIRE (2002-2008 series)
Baltimore drug scene, seen through the eyes of drug dealers and law enforcement.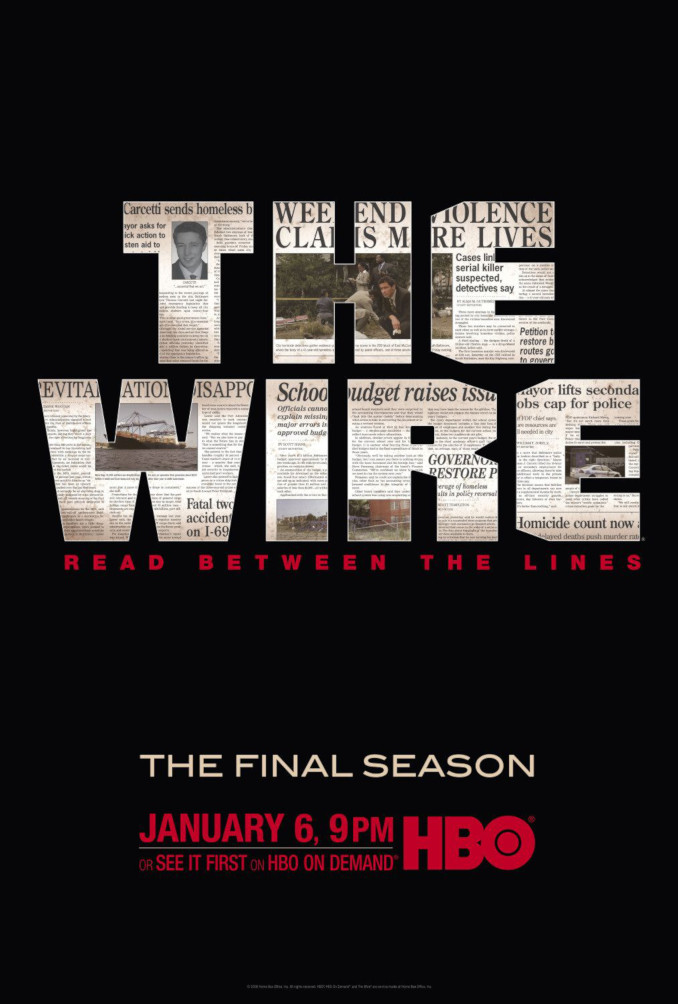 INTELLIGENCE- 2 SEASONS 2005-2007
Set in modern-day Vancouver, the complex story follows a game of information exchange by a boss of a crime organization and a female head Organized Crime Unit (OCU). An original and unfortunately short-lived Canadian TV series on how overt and covert economies overlap, cooperate and dovetail.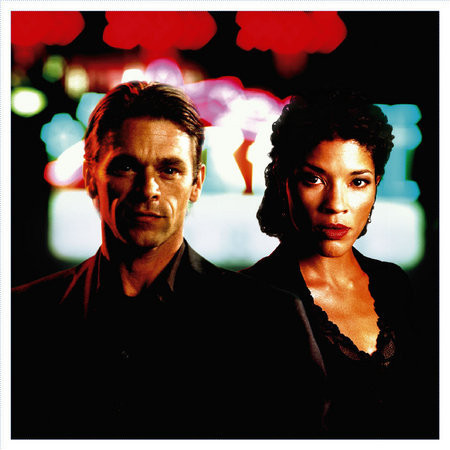 LA FEMME NIKITA – (1997-2001 five seasons)
A Canadian TV series inspired by the French move La Femme Nikita is a perfect primer on covert ops and different surveillance technologies. A clandestine anti-terrorist organization fakes the death of a convicted murderer and trains her as a covert operations asset.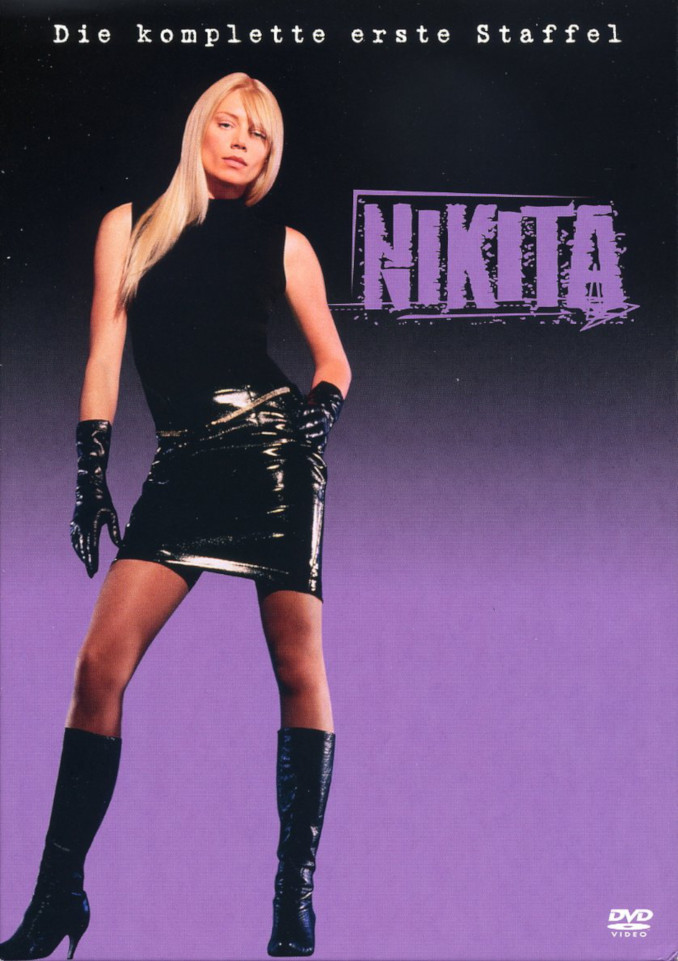 THE WORRICKER TRILOGY – (2014-2017; BBC 3 PART MINISERIES)
An MI5 analyst is on a run while trying to discover why the Prime Minister had his boss and the best friend killed. An insight into British politics, CIA secret prisons and political manipulations. The Solari Report commented extensively on this series.
Catherine's comments: https://solari.com/blog/the-worricker-trilogy/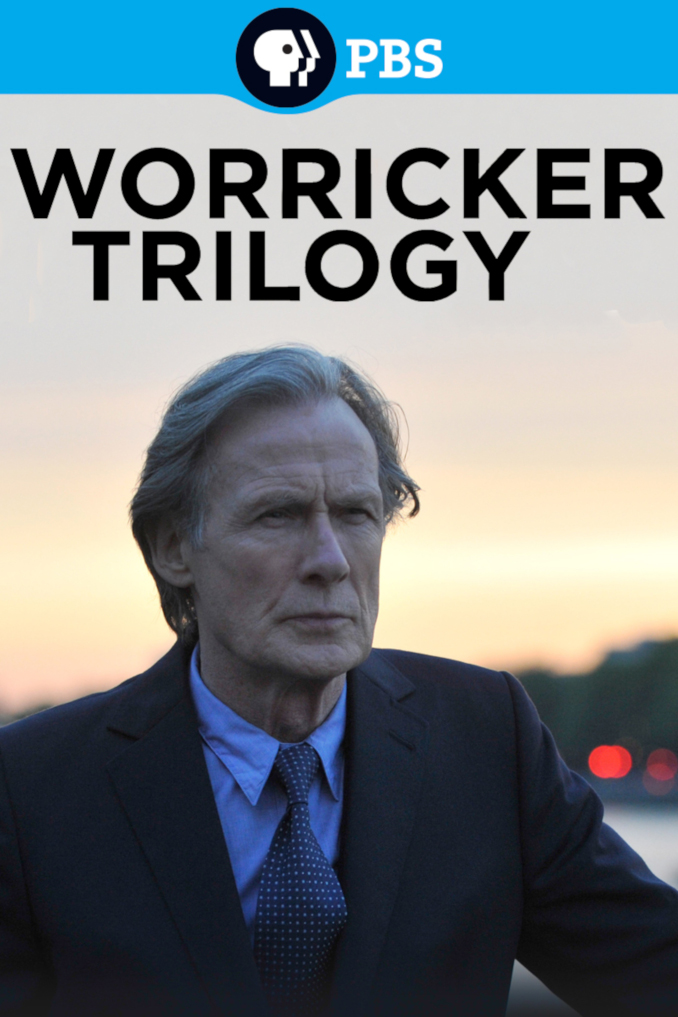 BATTLESTAR GALACTICA (TV SHOW, 2004-2009)
The crew of a battle ship Galactica protect a small fleet of humans escaping the Cyclons, robots who rebelled and who have already destroyed all other human colonies. Galactica journeys towards the last colony – the Earth. A good look at balances of power, governmental decisions, fractions, models of social structure – all of it dressed with sci-fi cool look. Lots of sex, treason, and revenge.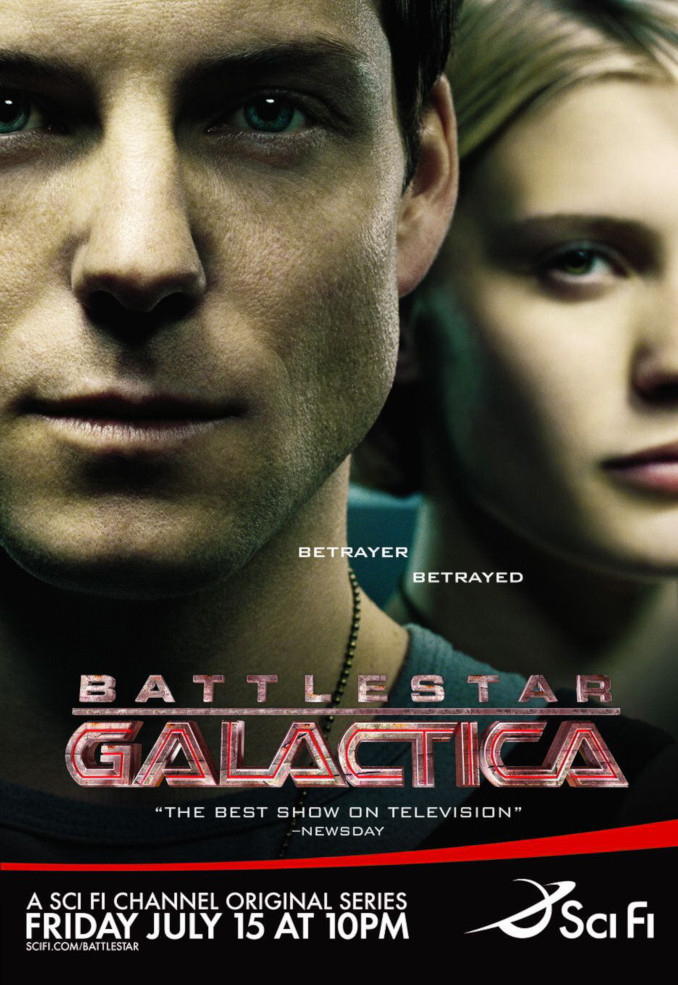 BLACKLIST (2013-)
The fact that the series has been going for so long is the best recommendation of its entertainment value. James Spider shines as a disillusioned criminal whose cozy relationship with the FBI is based on a family connection but also the fact that the protagonist knows how to navigate the world of black ops, corrupt government schemes and hidden alliances. In this show notions of a black budget, rendition sites and illegal operations under a vague name of national security are facts of modern life.
Food for the Soul write up:
https://home.solari.com/food-for-the-soul-the-blacklist/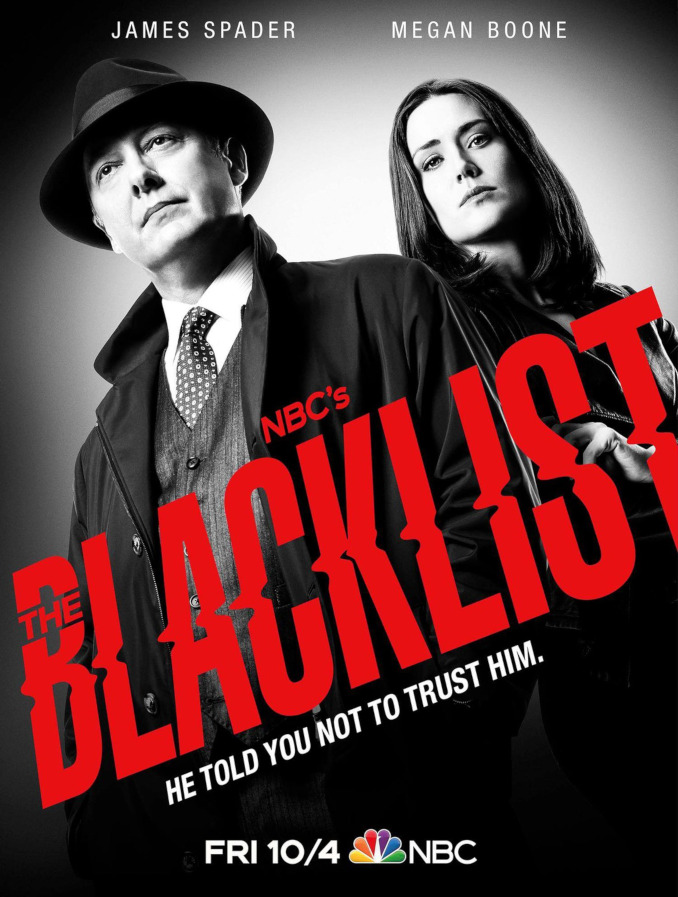 BORGEN- DANISH TV SERIES 2010-2013
An amazing Danish TV series about a prime minister's rise to power, and how this power changes her political and private life. Every episode is extremely entertaining, smartly written and textbook clear when presenting challenges of governance and the ways a collaboration between political parties and factions takes place.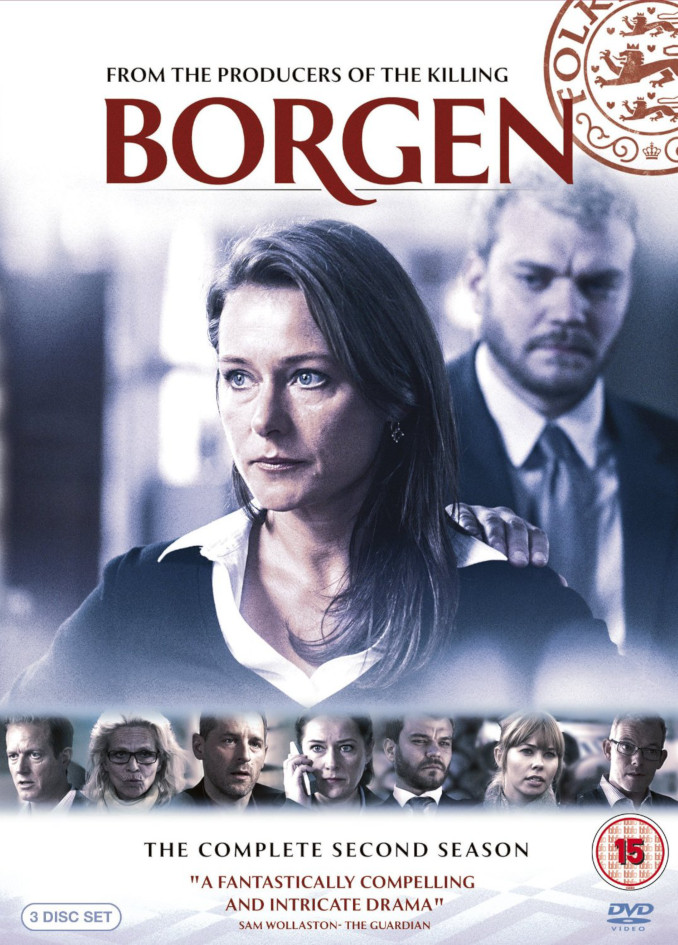 DOCUMENTARIES and INTERVIEWS
THE MINDS OF MEN (2018)
A documentary on CIA's MK Ultra program of experimenting on human mind during the Cold War era.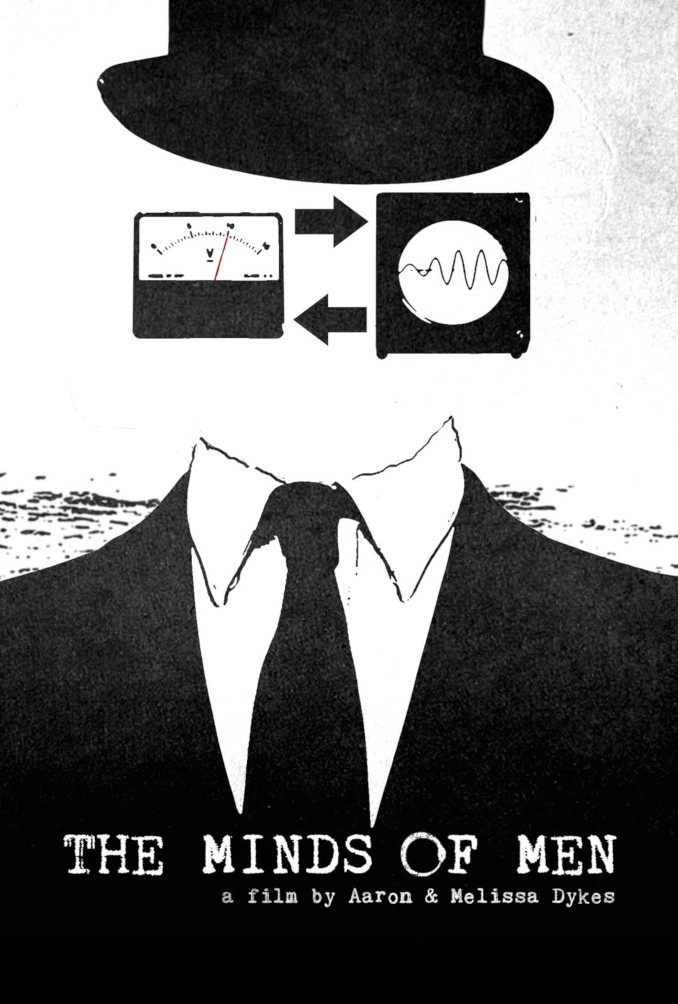 ZERO DAYS (2016)
The Stuxnet virus – computer malware that the US and Israel have created and used to destroy part of the Iranian nuclear program- has since spread beyond its target. The documentary explores the story behind the worm virus and the threat to everyday life that it poses. In the words of a Playlist reviewer: "be very, very paranoid" when watching the doc.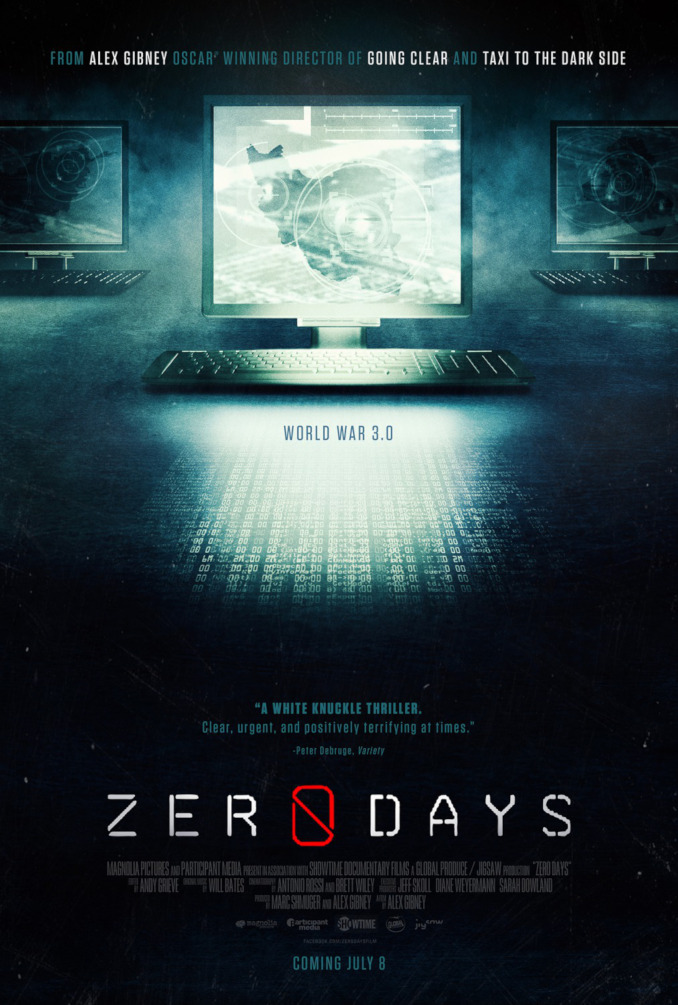 THE UNITED STATES OF ALEC (2012)
ALEC – the American Legislative Exchange Council – presents itself as a "non-partisan partnership" but in this show, legendary journalist Bill Moyers unmasks it as a network of corporate lobbying and political action to increase profits.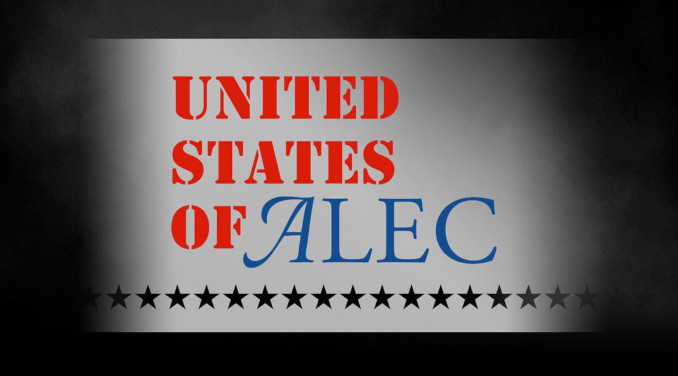 THE SPIDER'S WEB: BRITAIN'S SECOND EMPIRE (2017)
After the demise of the British Empire, the City of London banker and power movers have set up a network of tax havens to transform imperial power into financial power.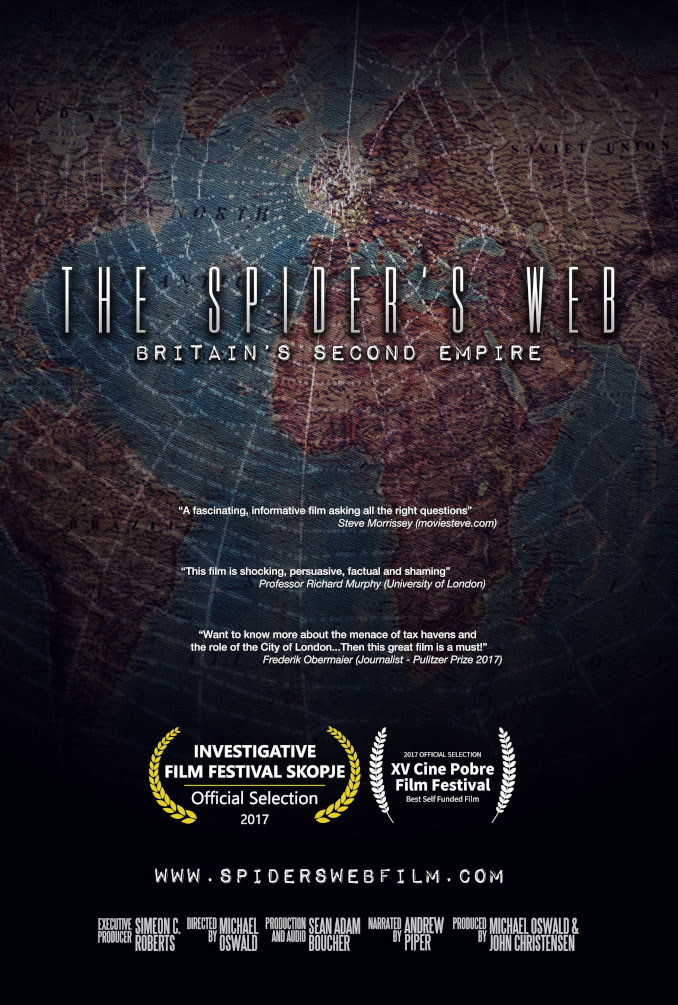 MIRAGE MEN (2012)
"How do you keep a secret? You keep it in plain sight." A documentary on deep secret black programs of the US government, and the false flag operations involving 'alien invasions" that are aimed at covering up those operations.
Website: http://miragemen.com/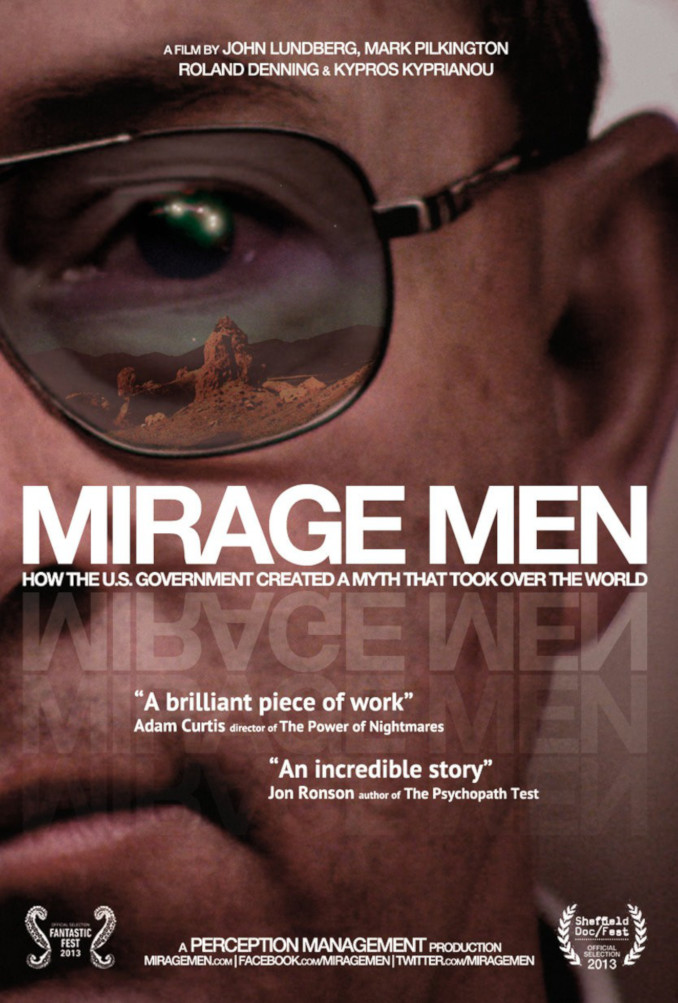 Previously Recommended Documentaries and Interviews:
ED GRIFFIN INTERVIEWS NORMAN DODD ON TAX-EXEMPT FOUNDATIONS (1982)
Norman Dodd was interviewed by G. Edward Griffin about his findings as a head researcher for the Reece Committee. An eye-opening look into what the tax-exempt foundations such as Rockefeller Foundations, Ford Foundation and Carnegie Endowment were really doing with the funds.
ESF VIDEO SERIES (2011)
Eric de Carbonell's five video series on the US Treasury's Exchange Stabilization Fund (EFS) – the government agency which controls the Federal Reserve, runs the CIA's black budget, and is the architect of the world's monetary system (IMF, World Bank, etc). Carbonell charts ESF involvement in virtually every major US scandal since its creation in 1934: the London gold pool, the Kennedy assassinations, Iran-Contra affair, CIA drug trafficking, HIV and others.
ESF trailer
https://home.solari.com/the-exchange-stabilization-fund-with-rob-kirby/
INSIDE JOB (2010)
Interviews with bankers, political figures, insiders, analyst and journalists to provide an in-depth analysis of the 2008 financial meltdown.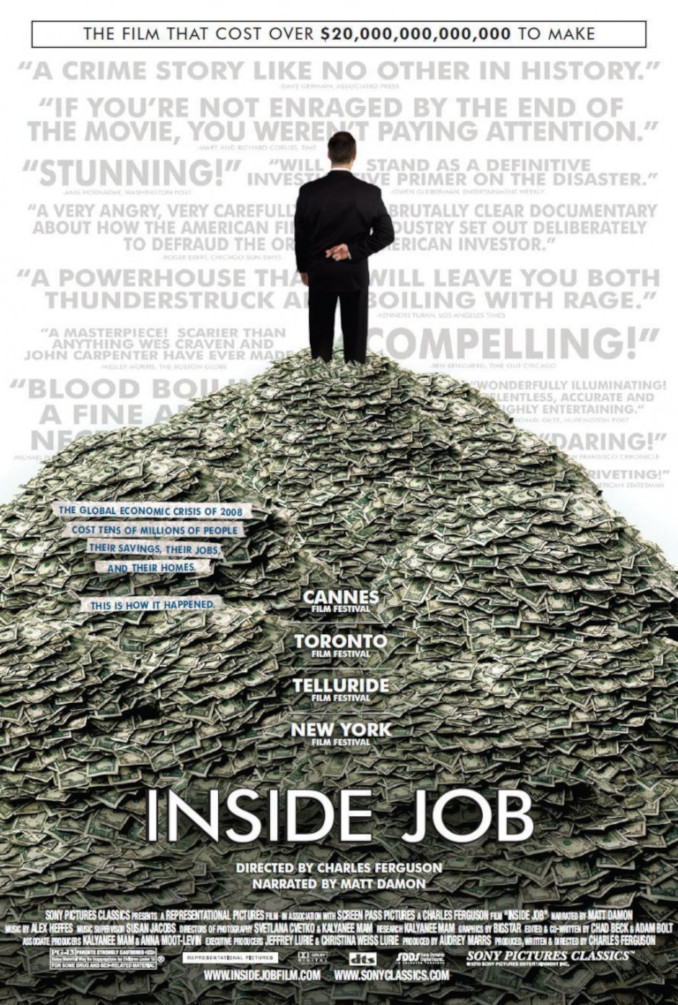 HOT COFFEE
A documentary on tort reform. How the infamous McDonald's hot coffee lawsuit and similar cases were exploited as part of a right-wing crusade to weaken civil justice.
RICHARD DOLAN FALSE FLAG SERIES AT GAIA TV
History and implementation of covert operations, and the resultant media coverage, presented to reveal the ulterior motives behind such actions. A great description of "false flags" as control tools to manage systems and introduce new laws.
Shut Up and Sing
A documentary on the Dixie Chicks in the wake of singer Natalie Maines' anti-George W. Bush statement at a 2003 concert. Her off-the-cuff remark sparked a backlash of organized and personal right wing attacks.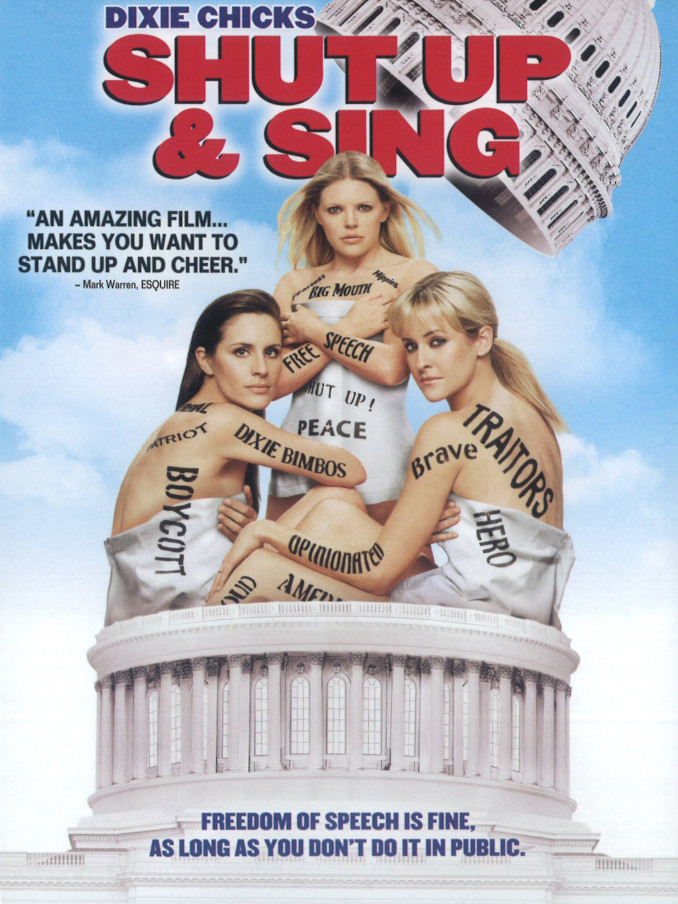 SPUTNIK FEVER (2007)
Documents from the Soviet era tell a full story of the Sputnik launch that almost triggered a WWIII. It was also released under the title Sputnik Mania.