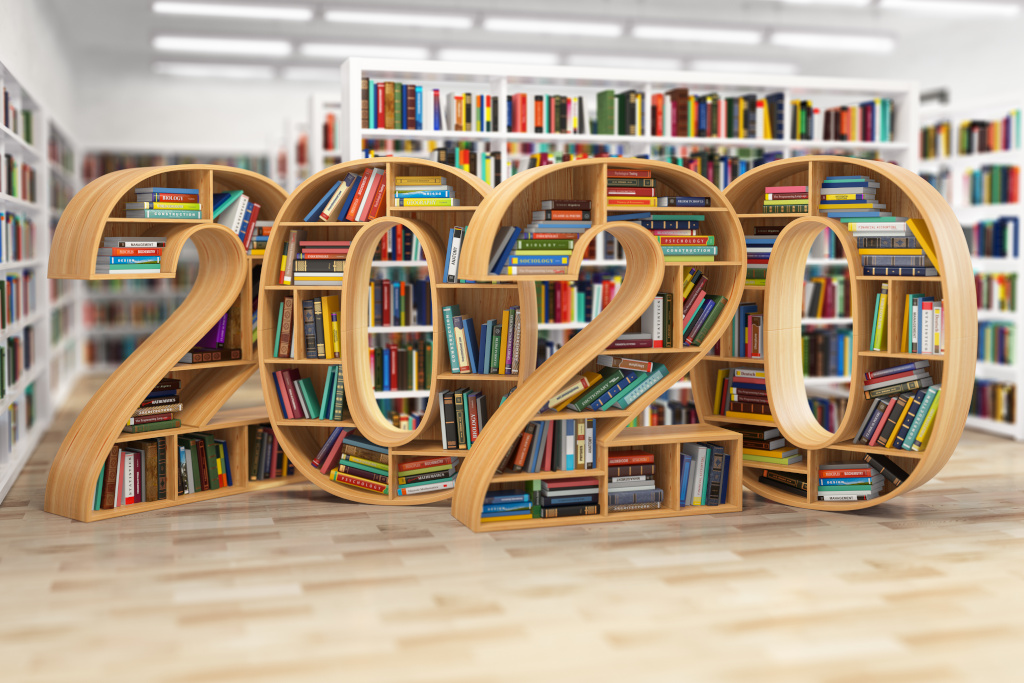 "So please, oh please, we beg, we pray, go throw your TV set away, and in its place you can install a lovely bookshelf on the wall." ~ Roald Dahl
These are the books that repeatedly come up as recommendations in conversations with our subscribers as they ask for good sources on important topics. New in this 2019 Annual Wrap Up are categories for Spiritual History & Warfare and Take Action. Contribute your own suggestions at Subscriber Input.
PERSONAL FINANCE & DEVELOPMENT
Meditations by Marcus Aurelius: Catherine started reading Meditations inspired by several references to Secretary of Defense James Mattis traveling with it. Is this the 21st century Catcher in the Rye? It turns out to be a treasure trove of inspiration and sound advice.
Family Wealth: Keeping it in the Family—How Family Members and Their Advisers Preserve Human, Intellectual, and Financial Assets for Generations by James Hughes: Hughes outlines the steps to success and wealth preservation for wealthy families. His ideas can help families that want to be wealthy get there, too.
Deep Survival: Who Lives, Who Dies, and Why by Laurence Gonzales: Gonzales translates the lessons learned in wilderness survival to practices we can use for a successful life. Beautifully written, this book is hard to put down.
The Power of Habit: Why We Do What We Do in Life and Business by Charles Duhigg: Duhigg maps out what science tells us about how we form habits and how we can change them. You will never look at organization in quite the same way after reading it. And you will be much smarter about management and leadership, and inspired by some of the stories of leaders who got it right.
Unbeatable Mind: Forge Resiliency and Mental Toughness to Succeed at an Elite Level by Mark Divine: Divine is a retired U.S. Navy Seal who offers his philosophy and methods for developing maximum potential through integrated training. He proposes forging deep character and resiliency drawing on years of practice in martial arts, physical training, yoga, and exercising leadership in dangerous environments. If it feels as if you are living in a war, warrior training by the best can help.
Seven Habits of Highly Effective Teens by Sean Covey: This is a great introduction to basic skills that will help young people learn how to navigate life.
The Parent's Guide to Texting, Facebook, and Social Media: Understanding the Benefits and Dangers of Parenting in a Digital World by Shawn Edgington: The digital neighborhood is a dangerous place for kids. Make sure the children you love are safe in managing their cyber lives.
INVESTMENT
THE GLOBAL ECONOMY
GEOPOLITICS
THE COVERT SIDE
CULTURE
The Field: The Quest for the Secret Force of the Universe by Lynne McTaggart: McTaggart explores the work of physicists, biochemists, and other scientists searching for evidence in their respective fields that there is a force, that she calls the Field, which connects all beings and matter at a fundamental level. And our involvement with and connection to this Field can explain many things that, heretofore, have either been unexplainable or considered not possible, including things of a psychic nature.
Emily Post's Etiquette, 19th Edition: Manners for Today by Lizzie Post and Daniel Post Senning: The deterioration of civil discourse is profound—many of us have lost our appreciation of the good things we attract when we treat other people humanely. Emily Post said that "Etiquette requires the presumption of good until the contrary is proved." That is good advice—and there is lots more in this updated edition from the Emily Post Institute.
SPIRITUAL HISTORY & WARFARE
The King James Bible: A complete read of the Bible, along with some of the books and knowledge edited out—including the Book of Enoch, the Book of Thomas, and various writings of the Essenes—provides a wealth of spiritual and practical insight and guidance. For most of us, easier to read and learn in a first-year Bible class!
God, History, and Dialectic: The Theological Foundations of the Two Europes and Their Cultural Consequences, Volumes I-IV by Dr. Joseph P. Farrell: This is Dr. Farrell's opus addressing the history of Christianity and the foundation of Western culture.
The Screwtape Letters by C.S. Lewis: A classic from the master, this little collection contains the correspondence from a senior demon, Screwtape, to his nephew Wormwood, a Junior Tempter whose goal is to secure the damnation of a British man known only as "the patient." It offers excellent ideas on how not to fall prey to divide-and-conquer tactics.
The Secret of Secret Societies: Liberation of the Planet in the 21st Century by Jon Rappoport: Rappoport takes you into the inner sanctum of power and how reality is created. While you are at it, get Jon's interview collection available in digital form in his Matrix Revealed collection at his website NoMoreFakeNews.com.
MAKE AMERICA GREAT AGAIN
Dillon, Read & Co. Inc. & the Aristocracy of Stock Profits by Catherine Austin Fitts: If we are going to make America great again, we need to understand what has been destroying it. This is Catherine's case study of how the U.S. prison-industrial complex made Washington and Wall Street rich while bankrupting American communities and taxpayers.
Follow the Money: A Citizen's Guide to Local Government by Lyndee Kemmet: This is an excellent guide that identifies steps you can take to understand local government, municipal budgets, and government resources in your community—and ways to get involved.
SPACE
UFOs for the 21st Century Mind by Richard Dolan: Who's really in charge? Dolan is one of the best minds on the planet to help you sort out the unanswered questions of outer space and its connections with covert finance and operations.
The Ringmakers of Saturn by Norman R. Bergrun: Dr. Bergrun reveals that NASA's Voyager I (1980) and II space probes took photographs of an estimated 7000-mile-long elliptical (cigar-shaped) craft docked in the rings of Saturn.
FOOD & HEALTH
COMMUNITY
STATISTICS
TAKE ACTION
The Power of Eight: Harnessing the Miraculous Energies of a Small Group to Heal Others, Your Life, and the World by Lynne McTaggart: In The Power of Eight, Lynne McTaggart—whose "work has had an unprecedented impact on the way everyday people think of themselves in the world" (Gregg Braden, author of The Divine Matrix)—reveals her remarkable findings from ten years of experimenting with small and large groups, describing how the power of group intention can heal our lives and change the world for the better.
The Evolution of Cooperation by Robert Axelrod: Evolution of cooperation is a general term for investigation into how cooperation can emerge and persist (also known as cooperation theory) as elucidated by the application of game theory. Traditional game theory did not explain some forms of cooperation well. The academic literature concerned with those forms of cooperation not easily handled in traditional game theory, with special consideration of evolutionary biology, largely took its modern form as a result of Axelrod's and Hamilton's influential 1981 paper and the book that followed.
SOLARI 2017 – 2019 BOOK REVIEWS
2019
De-Dollarization: The Revolt Against the Dollar and the Rise of a New Financial Order by Gal Luft and Anne Korin: Luft and Korin are co-directors of the Institute for the Analysis of Global Security. They come from an energy perspective, which is one of the things that gives the book a grounding often missing in those written by financial commentators. The dollar system is deeply intertwined in the trade for oil and gas—that is why the dollar is sometimes referred to as the "petrodollar." As our energy models evolve, so will our currency models.
Infinite Mind: An Exploration of Psi and the Capabilities of the Human Mind by Kim Forrester: Recommended to me by a Solari Report subscriber, Infinite Mind explores the nature of human intuition and non-local intelligence through a series of fascinating stories about the difference it has made in individual lives. Forrester comes at this from a more intimate pathway than, for example, Lynne McTaggert in her book The Field. Infinite Mind is an interesting and welcome addition.
The Autism Vaccine: The Story of Modern Medicine's Greatest Tragedy by Forrest Maready: Forrest Maready is a beautiful writer and an excellent storyteller. He weaves a history of vaccines in America through intimate stories of people and families touched by the tragic harm done for 100 years of injecting aluminum into children's veins that goes to their brains.
Alexander Hamilton by Ron Chernow: On the recommendation of a wonderful subscriber, I listened to the audio version of Chernow's biography of Hamilton. It was well worth doing. Chernow is a talented author and communicates Hamilton's unique genius and accomplishments in building the architecture of the U.S. financial and trade systems in the context of those times. It was and is quite a story, rich with insights about who we were and are.
The Autism Epidemic: Transhumanism's Dirty Little Secret by Wayne McRoy: Author Wayne McRoy was touched personally by autism and started to research its explosive growth. He proposes a theory of engineered autistic populations that connects the dots between aluminum in our vaccines and in the spraying overhead and the changes in our thinking and behavior to so-called "tranhumanism," which my good friend and ally Thomas Meyer refers to as "subhumanism."
Responsible Investing: An Introduction to Environmental, Social, and Governance Investments by Matthew W. Sherwood & Julia Pollard: Intended as a textbook for both undergraduate and graduate programs, Responsible Investing provides the reader with a current introduction to ESG investment history, practice, and the industry.
Killing Sustainability: Blunt Truths about Corporate Sustainability/Social Responsibility Failures and How to Avoid Them by Lawrence M. Heim: Written by a seasoned environmental auditor, Killing Sustainability offers sound, practical advice to leadership looking for an intelligent approach to a young and dangerously technocratic but important trend.
A Lie Too Big to Fail: The Real History of the Assassination of Robert F. Kennedy by Lisa Pease: A Lie Too Big To Fail is the result of several decades of exhaustive research by Pease, an editor of Probe Magazine. Combined with recent contributions by the Kennedy family to demand accountability, and recent contributions on the John F. Kennedy assassination by a number of other authors, Pease helps us move closer to understanding the true nature of our governance system.
The View from Flyover Country: Dispatches from the Forgotten America by Sarah Kendzior: Based in St. Louis on the Mississippi River, Sarah Kendzior is an academic expert on authoritarian states who has turned her skills to writing about the impact of authoritarianism on the people who live in the American heartland. This book is a collection of her essays written from 2012 to 2014.
The Assassination of James Forrestal by David Martin: Martin documents his investigation into the assassination of Secretary Forrestal on May 22, 1949. Forrestal was killed shortly after his forced resignation in March and his "house arrest" at Bethesda Naval Hospital on the pretext that he was unstable—and immediately before the CIA Act was enacted in June 1949.
McCarthy, Monmouth, and the Deep State by Dr. Joseph P. Farrell: Get ready for a deep dive into one of the most misrepresented figures and effective smear jobs in post-World War II history.
A Room of One's Own by Virginia Woolf: A Room of One's Own is an essay by Woolf based on two lectures she delivered in 1928 at Newnham College and Girton College, women's constituent colleges at the University of Cambridge.
The New Rules of War: Victory in the Age of Durable Disorder by Sean McFate: Dr. McFate's new book addresses one of the significant truths of America at war—we keep losing. We lost in Viet Nam. We lost in Afghanistan. We lost in Iraq. We are losing in Syria. And the more we lose, the more money we keep spending, and the more expensive equipment and technology we buy.
The Vice of Kings: How Socialism, Occultism, and the Sexual Revolution Engineered a Culture of Abuse by Jasun Horsley: Horsley begins with his own childhood among the British aristocracy. He explains the basis upon which he renounced his family and fortune. He branches out from the intimate into the scandal surrounding Jimmy Saville, the life and teachings of Aleister Crowley, and the accumulated evidence to suggest that pedophilia is far more prevalent than we commonly believe.
The Fifth Risk by Michael Lewis: The Fifth Risk is Lewis' effort to describe critical aspects of our civil infrastructure—using examples from the Departments of Commerce, Energy, and Agriculture—and the danger to our safety and economy of treating or destroying them in a cavalier fashion.
2018:
China Rx: The Risks of America's Dependence on China for Medicine by Rosemary Gibson and Janardan Prasad Singh: Where do your drugs really come from? And are they safe? Why are we engaged in a global power struggle with a country that is supplying our antibiotics? Before you fill another prescription, you should read this book.
Plague: One Scientist's Intrepid Search for the Truth about Human Retroviruses and Chronic Fatigue Syndrome (ME/CFS), Autism, and Other Diseases by Kent Heckenlively and Judy Mikovits, PhD: Plague tells the shocking story of a career government scientist who got dragged off in shackles and imprisoned after she tried to publish her discovery of a retrovirus linked to illnesses such as chronic fatigue syndrome (CFS) and autism—and posited retroviral contamination of vaccines and other profitable biological products.
Ship of Fools: How a Selfish Ruling Class Is Bringing America to the Brink of Revolution by Tucker Carlson: Although Carlson underestimates the intelligence of the people at the very top, he provides an informative and entertaining reminder that the culture wars have gotten too serious to ignore.
AI Superpowers: China, Silicon Valley and the New World Order by Kai-Fu Lee: Comparing China and the U.S., this thoughtful book looks at the application of deep learning AI in business, enterprise, and the economy, emphasizing how quickly implementation of AI technology is moving.
Microcosm and Medium: The Cosmic Implications and Agenda of Mind Control Technologies by Dr. Joseph P. Farrell: In a departure from most books on mind control, which focus on techniques and technologies, Dr. Farrell argues that mind control of any sort has cosmological implications.
The Secret Knowledge: On the Dismantling of American Culture by David Mamet: Successful playwright and author David Mamet offers a brilliant and often funny defense of Western culture and values—although he does not appear to understand the role that government subsidy and corruption play in shaping our economic and financial picture.
Bad Blood: Secrets and Lies in a Silicon Valley Startup by John Carreyrou: A breathtaking journalistic accomplishment, Bad Blood traces the rise and fall of Theranos and its founder Elizabeth Holmes. However, it leaves unanswered the deeper question of who really wanted access to the blood records of millions of Americans.
The Papacy by Abbé Guettée: The Papacy helps explain how the Church of Rome's corrupt impulse for power and centralization divided Christianity in two, with profound implications that continue to this day.
Under an Ionized Sky: From Chemtrails to Space Fence Lockdown by Elana Freeland: Powerful secret technology is being used to reengineer everything—from war to our DNA. This is an essential read to understand the real governance structure, where our tax dollars are really going, and why climate change is a cover story.
The Complete Guide to Fasting: Heal Your Body Through Intermittent, Alternate-Day, and Extended Fasting by Jimmy Moore and Dr. Jason Fung: This surprisingly hard-to-put-down book offers hard science combined with practical, well-presented advice.
The Essential Saker II: Civilizational Choices and Geopolitics: The Russian Challenge to the Hegemony of the AngloZionist Empire by the Saker: This second collection of the Saker's writings is an outstanding way of understanding the transformation to a multipolar world.
2017:
The Crypto-Terrestrials by Mac Tonnies: Tonnies' cryptoterrestrial hypothesis proposes that extraterrestrial beings are actually mysterious and secretive races of earthly origin. These races have existed upon Earth for at least as long as humanity, and present themselves as extraterrestrials or occult beings.
Glow Kids: How Screen Addiction Is Hijacking Our Kids—and How to Break the Trance by Nicholas Kardaras: Glow Kids analyzes video game and technology addiction and its potential psychological impact.
Weapons of Math Destruction: How Big Data Increases Inequality and Threatens Democracy by Cathy O'Neil: O'Neil examines the impact of artificial intelligence on decision-making.
Follow the Money: A Citizen's Guide to Local Government by Lyndee Kemmet: This is an excellent guide that identifies steps you can take to understand local government, municipal budgets, and government resources in your community—and ways to get involved.
Hess and the Penguins: The Holocaust, Antarctica and the Strange Case of Rudolf Hess by Dr. Joseph P. Farrell: Dr. Farrell looks at the story of Rudolf Hess and its inconsistencies.
Adults in the Room: My Struggle with Europe's Deep Establishment by Yanis Varoufakis: Greek finance minister Yanis Varoufakis documents his efforts and struggles in seeking a win-win scenario in the EU's Greek austerity measures.
The Attention Merchants: The Epic Scramble to Get Inside Our Heads by Tim Wu: An analysis of the history of media and news and techniques used to capture people's attention.
Bailout: How Washington Abandoned Main Street While Rescuing Wall Street by Neil Barofsky: This is a look into the bank bailouts by the Special Inspector General for TARP.
The Fourth Turning: An American Prophesy, What the Cycles of History Tell Us About America's Next Rendezvous with Destiny by William Strauss and Neil Howe: Strauss and Howe look at generational cycles that span 80- to 100-year periods. These cycles tend to follow predictable patterns that could potentially be applied to future generations.
The Field: The Quest for the Secret Force of the Universe by Lynne McTaggart: McTaggart explores the work of various physicists, biochemists, and other scientists who have stumbled across or purposefully searched for evidence in their respective fields that there is a force, that she calls the Field, which connects all beings and matter at a fundamental level.
Irresistible: The Rise of Addictive Technology and the Business of Keeping Us Hooked by Adam Alter: Alter is an associate professor at New York University. Irresistible is a light review of what Alter calls "behavioral addiction."
Shattered: Inside Hillary Clinton's Doomed Campaign by Jonathan Allen and Amie Parnes: Throughout the U.S. presidential campaign of 2016, reporters Jonathan Allen and Amie Parnes spoke with numerous members of the Clinton campaign on the understanding that the conversations were off-the-record until after the campaign. Now, they have published a tell-all tale.
Titanic: A Perfect Crime by Patrea Patrick: This is a novel that describes one of the theories of how the Titanic sank.
Gotcha Capitalism: How Hidden Fees Rip You Off Every Day—and What You Can Do About It by Bob Sullivan: Gotcha Capitalism, according to the book's author, Bob Sullivan, represents the latest evolution in capitalist business tactics designed to extract the most profits possible in the form of "sneaky fees."
The Reporter Who Knew Too Much: The Mysterious Death of What's My Line TV Star and Media Icon Dorothy Kilgallen by Mark Shaw: Earlier this year, the New York Post reported that the Manhattan District Attorney's office had opened an investigation into the death of Dorothy Kilgallen, who died 51 years ago while investigating the death of President John F. Kennedy.
Dark Money: The Hidden History of the Billionaires Behind the Rise of the Radical Right by Jane Mayer: In U.S. politics, "dark money" is money given to social welfare and trade association not-for-profit groups and funneled to think tanks with a goal of influencing elections and government policies. Spending by organizations that do not disclose their donors has increased significantly and is having a powerful impact on American politics.
Tracking Mr. Global: Lifting the Veil on the Looting of the World by Thomas Hupp: Hupp writes about the topics and sources that would best inform the seeker of truth about governance.
Hooked: How to Build Habit-Forming Products by Nir Eyal: This book examines the attributes of modern technological products and services that make them so compelling that users form a habitual relationship with them and use them over and over.
Esoteric Hollywood: Sex, Cults and Symbols in Film by Jay Dyer: Dyer has published a significant new review of the relationship between Hollywood, geopolitics, the CIA, and the covert world told through the prism of twenty movie reviews that take you deeper than most readers are used to going.
Technocracy Rising: The Trojan Horse of Global Transformation by Patrick Wood: Wood documents the Orwellian combination of invasive digital technology and covert operations and finance to build a new form of centralized governance to succeed where communism failed.