Like last year, we will be drawing your attention to some cultural highlights in art, culture and entertainment. In the coming months, Nina Heyn will cover in her column some major art exhibitions and cultural events in Europe and the U.S. In the first part of the year some upcoming Food for the Soul stories include:
Chicago – Art Institute of Chicago – Gustave Caillebotte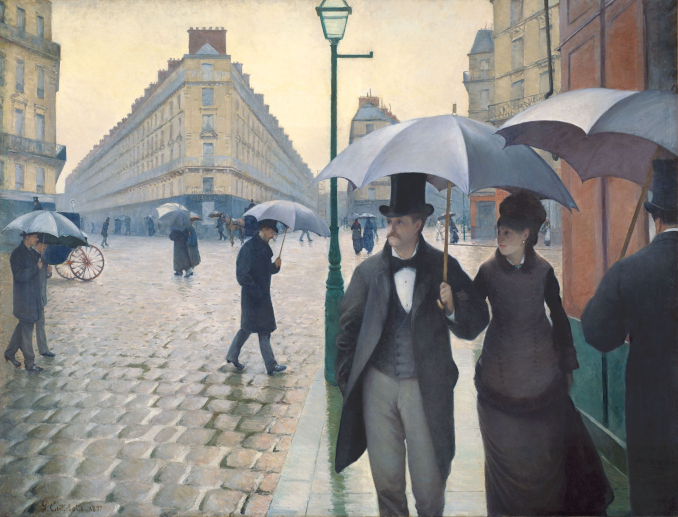 Gustave Caillebotte. Paris Street, Rainy Day. 1877. Art Institute of Chicago. Photo credit: Wikimedia Commons: public domain
The Art Institute of Chicago is one of the primary collections of art in the US, mainly thanks to its first director, a banker and a philanthropist Charles L. Hutchinson who shaped the institution as a center of art education and exhibition during his tenure between 1882 and 1924. The current, vast collection of over 300,000 art works includes some American masterpieces like Edward Hopper's Nighthawks and Grant Woods' American Gothic, as well as an array of most significant Impressionist and post-Impressionist canvases. Nina is particularly attracted to Gustave Caillebotte, a less unknown Impressionist, whose most famous picture Paris Street, Rainy Day is one of the stars of the Chicago museum's collection.
London – National Gallery – Artemisia Gentileschi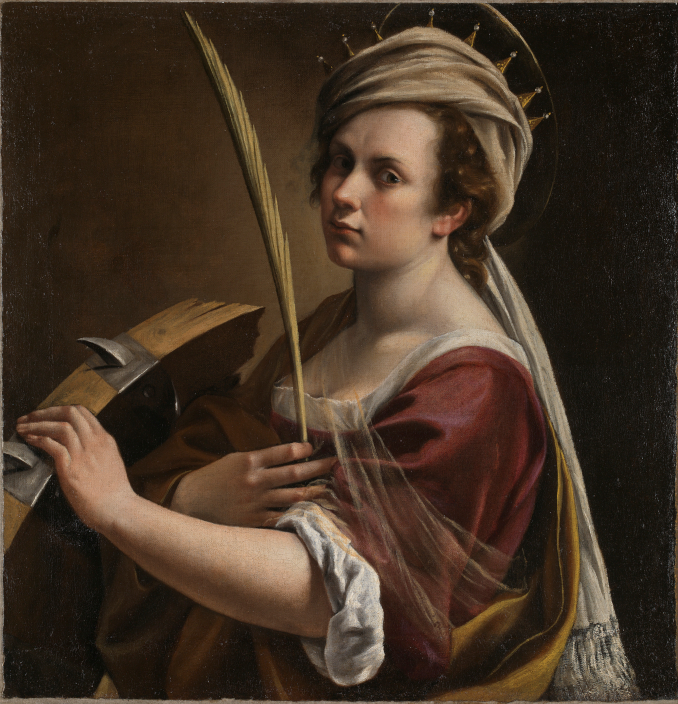 Artemisia Gentileschi. Self-portrait as St. Catherine of Alexandria. Ca. 1615-17. The National Gallery in London. Photo credit: © The National Gallery, London
To continue her Women Painter's Series started last year, Nina will be writing about Artemisia Gentileschi, an 17th c. artist who is quite famous but perhaps for the wrong reasons. The National Gallery in London acquired in 2018 a newly discovered picture entitled Self-portrait as Saint Catherine of Alexandria, and the museum is now planning a major loan exhibition Artemisia's art. Since her paintings are dispersed all over the world, this will be a great opportunity to appreciate her unique artistic legacy in one place. We will also have a podcast on this exhibition.
Rome – Scuderie del Quirinale – Rome – Raphael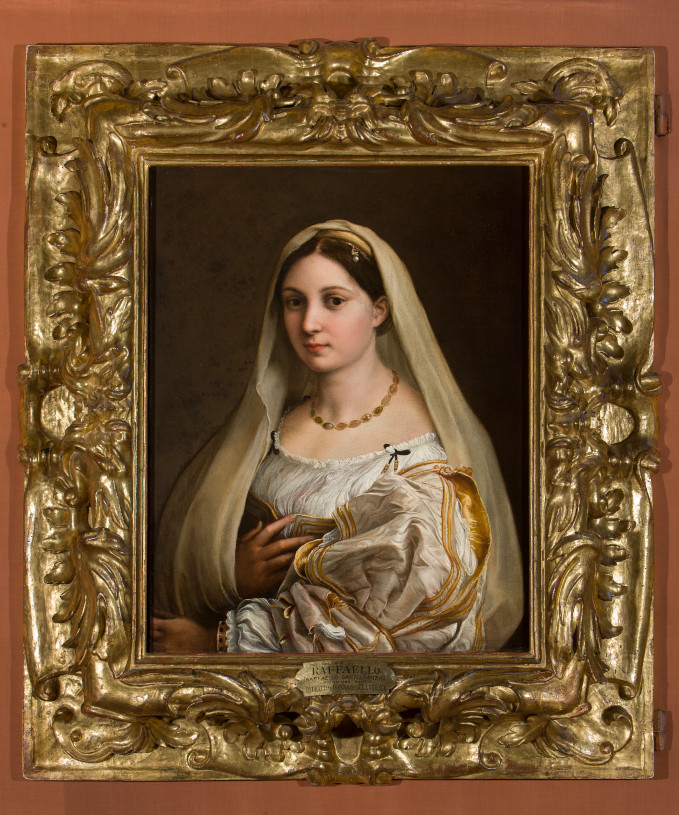 Raphael. The Woman with a Veil (La Velata). 1514-15. Palazzo Pitti, Florence. Photo credit: © Scuderie del Quirinale. Rome for the 2020 exhibition
April will bring the 500th anniversary of passing of Raffaello Sanzio da Urbino whom the world knows as Raphael. Numerous museums around the world are mounting commemorative exhibitions. We are planning to cover the earliest and most significant loan exhibition that will take place in Rome where Raphael painted his famous Vatican frescoes and designed parts of the St. Peter's Basilica. The Roman exhibition will assemble works from Italy, UK, US and France.
San Francisco – FAMSF de Young – Frida Kahlo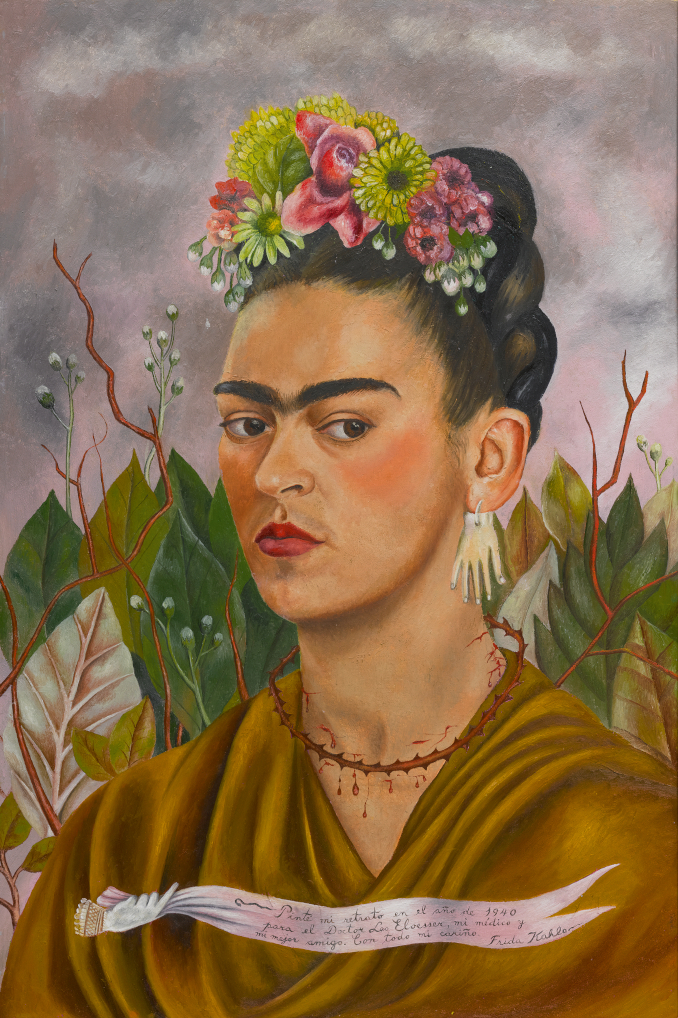 Frida Kahlo. Self-portrait dedicated to Dr. Leo Eloesser. 1940. Private collection. © 2020 Banco de México Diego Rivera Frida Kahlo Museums Trust, Mexico, D.F. / Artists Rights Society (ARS), New York Photo credit: Image courtesy Fine Arts Museums of San Francisco
50 years after Frida Kahlo's passing, some of her personal effects – clothes, jewelry, photos and documents – were made available to the public. An exhibition entitled Frida Kahlo: Appearances Can be Deceiving comes this spring to San Francisco. As part of the Women Painter's Series, Nina will take a look at Frida to see if this artist, whose legacy is one of the most commercialized in contemporary culture, can be re-discovered by this exhibition.
Los Angeles – The Broad Museum of Contemporary Art – 5th anniversary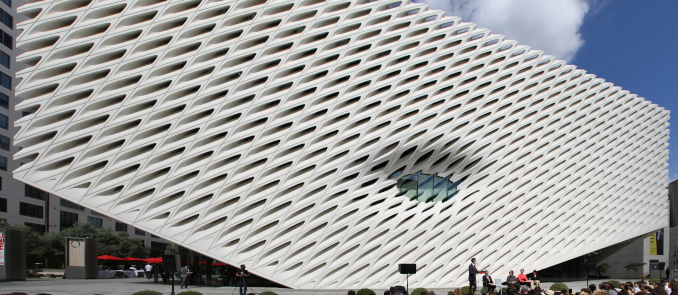 The Broad Museum, Los Angeles. Photo credit: Wikimedia Commons
The Broad is one of the newest museums in Los Angeles, celebrating its 5th anniversary. A Los Angeles philanthropist Eli Broad has transformed his collection of contemporary art (1950's onwards: Warhol, Lichtenstein, Murakami, Ruscha) into one of the most ambitious museums in L.A. The Broad is planning a series of exhibitions of outstanding artworks from their collection that feature single artist such as Kara Walker or Barbara Kruger, as well as artistic movements in group shows.
Vienna – In footsteps of Ludwig van Beethoven

Gustav Klimt. Beethoven Frieze. 1901. Vienna Secession Building. Photo credit: Wikimedia Commons: Public Domain.
250th anniversary of Ludwig van Beethoven's birth will bring celebrations at concert halls all over the world. The composer lived in Vienna for 35 years in dozens of different houses. Nina will check out a few addresses where Beethoven lived and wrote his masterpieces. We will also record a podcast about Beethoven's legacy in world culture. In the meantime, you can check out a performance of the 9th symphony choral part sang by 10,000 Japanese people – a performance that brings tears to your eyes.
Vienna – Belvedere, Albertina, Art History and Modern Art Museums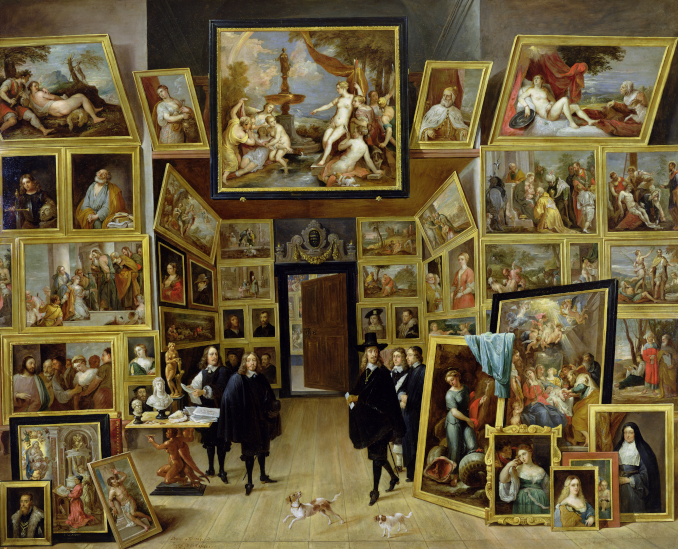 David Teniers the Younger – Archduke Leopold Wilhelm in his Picture Gallery at Brussels. c. 1651. Kunsthistorische Museum Vien. Photo credit: Wikimedia Commons: Public Domain.
For centuries Vienna's imperial and aristocratic patrons contributed to vast collections of art that are now housed at several museums. We plan to check them out for stories about Gustav Klimt (whose Kiss attracts 1,4 million visitors a year), and art collections from Egyptian art to Medieval masterpieces.
Kraków – The Princes Czartoryski Museum – reopening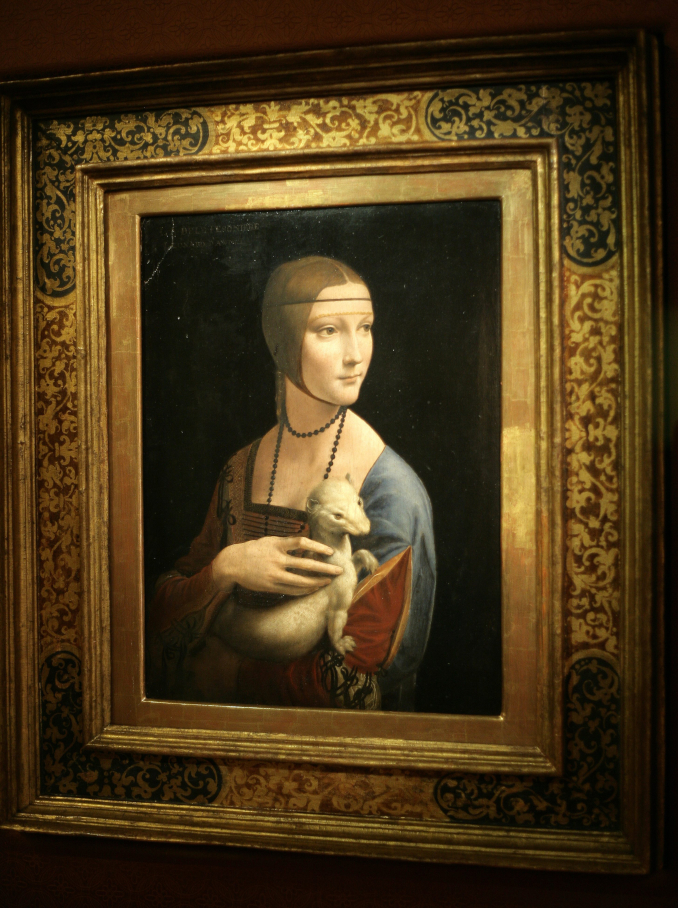 Leonardo da Vinci. Lady with an Ermine. c. 1490. The Princes Czartoryski collection at National Museum, Kraków. Photo credit: Cezary Piwowarski at Wikimedia Commons: Public Domain
The aristocratic Polish family of Czartoryski has spent several centuries creating an art collection that has recently been acquired by the Polish state. The National Museum in Kraków that houses this collection has been renovating exhibition halls to display the collection and it has just re-opened to the public. The collection includes da Vinci's the most beautiful (and probably the least appreciated) portrait of Lady with an Ermine, as well as statues, decorative art and militaria – from antiquity to 19th century. Chopin's manuscripts are also part of this collection.
Lake Constance (Bodensee) – Verdi's Rigoletto at Bregenz Music Festival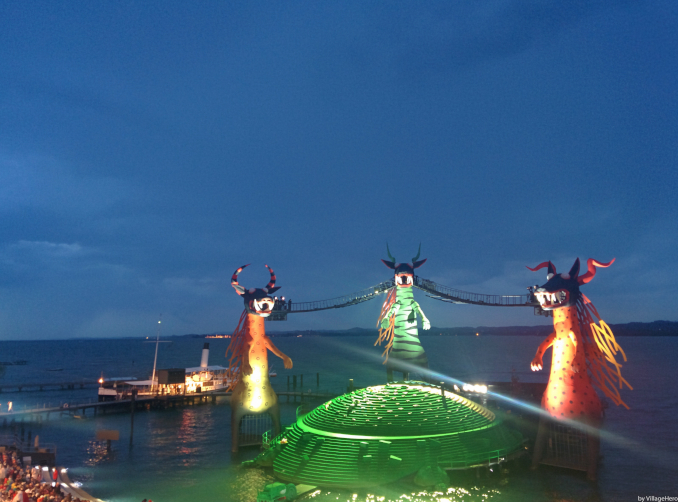 Bregenz Music Festival. Photo Credit: Wikimedia commons.
As part of the Solari Hang at Lake Constance in August, we will be reporting on a performance of Verdi's Rigoletto, and the most original location of Bregenz Music Festival where its trademark enormous set décor is placed right on the lake. We plan several podcasts from this location.